While SMEs and large enterprises battled the challenges of the pandemic, the cloud became a critical facilitator in those unprecedented times. Whether remote model management for business continuity or driving efficiency through digital transformation, cloud computing has helped businesses reimagine and pave the way for a data-first and technology-first work culture.
As cloud adoption has compelled different industries across various verticals, the fintech industry couldn't resist leveraging its potential. Though cloud adoption among fintech has been comparatively slow, customer demand, however, has played a major role in the rapid migration from traditional financial services to digital technologies. In spite of regulatory and security concerns, financial institutions are moving to cloud-based solutions. In other words, the fintech industry is now ready to embrace and implement digital technologies to accelerate transformation through fintech's digital capabilities.
Facts & Figures - the stories that numbers weave
Do you remember when Amazon was just an eCommerce company way back in 2000 and was having a hard time dealing with its scaling issues? That's when AWS was founded to deal with the hyper-scaling growth of the organization. Later, in 2006, Google walked in Amazon's footsteps and launched its own cloud service.
Today, 87% of enterprises plan to accelerate their cloud migration by 2025. A few popular banks such as Wells Fargo, Morgan Stanley, and Capital One have already started their transition journey with the cloud, according to The New York Times report. Goldman Sachs, a leading financial institution, is on the verge of launching its Financial Cloud for Data in collaboration with Amazon Web Services.
According to a MarketandMarkets report, the net worth of the cloud market in 2020 was $371.4 billion. It's projected that the cloud market will grow to $832.1 billion by 2025, with a compound annual growth rate (CAGR) of 17.5 percent.
Why does Cloud Computing matter in the Fintech Domain?
Agile technologies have been a crucial part of fintech and its services. Banks are intricately structured and functionally siloed. To keep pace with global digitization, banks adopted agile technologies to simplify organizational processes and increase accountability. Moreover, regulatory changes were always a concern for banks, which agile had addressed. But, Covid-19 fast-forwarded the process for decision-makers and compelled them towards adopting innovative tech solutions. The main aim was to offer its core financial services to customers across the globe seamlessly. Therefore, to cope with tremendous changes and harmoniously adapt to growing customer demands, the financial industry had to rethink its strategy to enable cloud usage for digital acceleration.
Benefits of Cloud Computing in Fintech
Migrating to new technology isn't smooth, especially at different scales. But, the benefit your fintech business can derive from migrating to the cloud are:
Agility: The power to easily access a wide array of technologies and on-demand processing capabilities to innovate faster.
Elasticity: The freedom to use resources as per your need. You can scale and shrink the usage as per your fintech requirements over time.
Customer Experience: The power to offer enhanced customer experience with customer-centric web applications and predictive analysis for various financial services such as spending, savings, and AI/ML-driven process automation.
Cost-savings: Pay-as-per-use model to relieve you from hefty, long-term charges.
Faster Deployment: Deploy globally across multiple physical locations within minutes and without service interruptions.
Top 5 Ways Cloud Computing is driving Fintech growth in the digital space
Here are the top 5 ways the cloud will drive fintech in 2022 and beyond.
Self-service applications:
The key advantages of using self-service applications are autonomy and flexibility for the users. Right from the increase of self-service kiosks to custom mobile banking apps, self-service applications have grown tremendously. Users enjoy the flexibility to control their finances at their fingertips. They can access their financial data, send and receive money, track expenses and savings, and create a budget, all through their handheld devices. Some of the popular examples of self-service fintech applications are Venmo, PayPal, Zelle, and Cash App.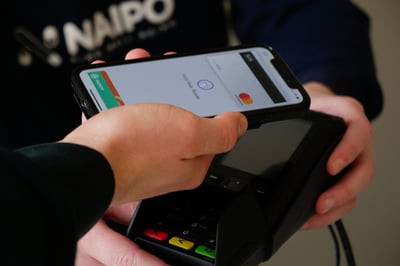 Security:
Fintech is always surrounded by the risk of managing sensitive information and adhering to industry compliance; quite similar to what cloud vendors do. Cloud providers have to take strict measures to protect their customers' data and systems from any kind of threats and attacks. Some of the popular methods include using next-gen firewalls, intrusion detection and prevention technologies, securing endpoints, data encryption, audits and penetration testing, tokenization, and (Virtual Private Network) VPN.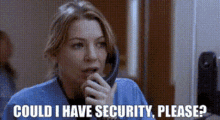 The worst nightmare for banks and financial institutions is their data centers getting hacked, and the compromising of sensitive information. Cloud computing comes to your rescue by eliminating the possibilities of attacks through data center authentication. With hybrid cloud computing technology, every data stored in the data centers is secure. Some popular cloud providers such as AWS and Microsoft Azure offer hybrid cloud computing servers for end-to-end data protection. They ensure confidentiality, integrity, and availability of the most sensitive data.
Data Aggregation & Management:
Financial institutions rely heavily on data. Right from account balance, spending habits, budgeting to cash flow, storing and securing any fin data is crucial. Moreover, the availability and confidentiality of these financial data are extremely important for financial institutions.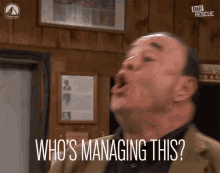 Thus, financial institutions and investment firms use data aggregation with AI and ML for predictive analysis and gaining important insights to meet the constantly growing digital banking demands.
Cloud computing allows the knocking down of data silos. Data centralization, merging, and augmentation become seamless with the cloud. Cloud technology helps Fintech firms securely manage their data using logical access control, where the authenticated user can access data whenever and wherever needed.
Businesses leverage the potential of the Cloud to store and manage data securely, especially for lending and payments apps. Cloud computing ensures the delivery of a unified customer experience through end-to-end transaction security and regular payment updates. Some of the popular cloud computing services are payment gateways, digital wallets, mobile banking apps, etc.
Leading cloud providers such as Alibaba Cloud and AWS, come with AI and ML integrations for predictive analysis of your fintech data. They offer a highly secure cloud platform with advanced architecture. They also provide a suite of tailored services that help organizations to deliver an awesome customer experience.
Cost-effective:
There is a significant investment in infrastructure while developing and deploying a fintech product for a larger set of global customers. This is a major drawback for most fintech startups.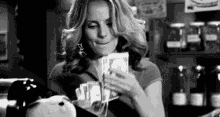 Cloud adoption acts as a cost-saving boon for fintech startups by cutting down on infrastructure costs and capital-heavy investments. It offers an infrastructure with a manageable monthly charge. The cloud vendor is not only responsible for managing the infrastructure, but also responsible for supplying hardware and networking, securing with next-gen firewalls and tools, technical support, and so on; all-inclusive in the price.
Agile & Innovation:
In this scenario, companies have to stay ahead of the competitive curve. They have to react quickly to the changes in the market. Their products and services should be best-in-class and their go-to-market quicker. There are a couple of cloud-native applications and tools that can be deployed in minutes and enable faster development and deployment with a shorter time to market.
In a nutshell,
Cloud computing is driving exponential growth in the fintech industry. As a business, you must aim for steady expansion with scalability and flexibility at its core, and here is where Srijan comes in. Our carefully curated cloud solutions and services can jump-start your journey toward technology-backed, customer-driven fintech offerings. Let's talk more about this.
Our Services
Customer Experience Management
Enterprise Modernization, Platforms & Cloud
Data & AI