DrupalCon New Orleans 2016 was an amazing experience. It's always great to meet the entire Drupal family. There are the known faces that you see at every con, and then there are the exicited Drupalers who are attending their first con. Irrespective of being a DrupalCon newbie or a veteran, your first grand con experience in the 'pre-note'
A lot of folks have asked me what exactly is a 'Pre-Note' or why should they attend one. Many people just don't give a damn about the pre-note. Most technology conferences start off with the usual keynote. So what is it that happens in the prenote?
What's a Pre-Note?
The Pre-note is a Drupalcon tradition. For the last 8 years, Jeferry A McGuire (JAM) and Robert Douglass have taken the stage before the keynote, to delight and entertain the most hardcore Drupal audience. They usually share a bit about the host city, like the prominent places to visit or the all cool stuff that you could indulge in. They also take some time to talk about the values of open source and the Drupal community in general. There's some kind of tie in to developing for Drupal.
Why Should I Attend?
The strength of the Drupal community grows with every passing Con. We have people from across the globe flying in to attend the cons. And the pre-note is immensely valuable in making us realise that coding or committing a patch are not the only ways to contribute to the community. If you can make someone smile with your talent and entertain this culturally diverse community, that is also a great contribution.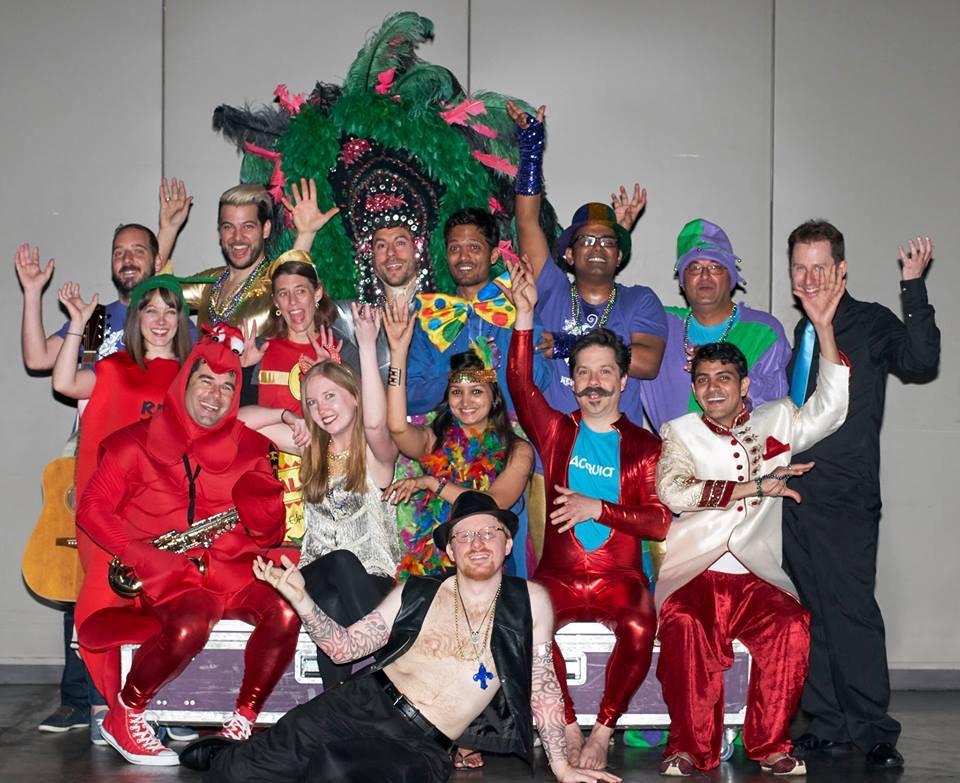 The pre-note provides Drupalers with an opportunity to showcase their hidden talents. No doubt they are great at writing code, but they are also great dancers, singers, comedians and instrumentalists. It's a place where we see each other as friends and not just coders, managers, CEOs and CTOs. It's about breaking free of the professional roles and enjoying the time together as a community.
Well, this looks easy! Do you guys need to prepare for this as well?
Yes, it takes lot of preparation and homework. After every Drupal Con, we take a short break and then get back to preparing for the next one. JAM (Jeffery A McGuire), Cam (Campbell Vertesi) and Adam (Adam Juran Tenor); along with different pre-note contributors, start brainstorming about the theme of pre-note for the next DrupalCon.
Since every DrupalCon is in a new city, with it's own rich history and culture, we can't really present a stale show. It takes lot of back and forth to decide upon a theme and plan an entire pre-note. The whole creative thought-process flows around the following key points:
Concept

Costumes

Logistics

Back tracks

Choreography

People who want to participate

Scripts, which have a lot of dialogues and songs and acts

And some top-notch coordination and project management skills
On D-day, it's a 45 minute show and the pre-note teams need to be in absolute sync. We also make sure to do a stage rehearsal before we are ready to entertain the ever-enthusiastic Drupal community.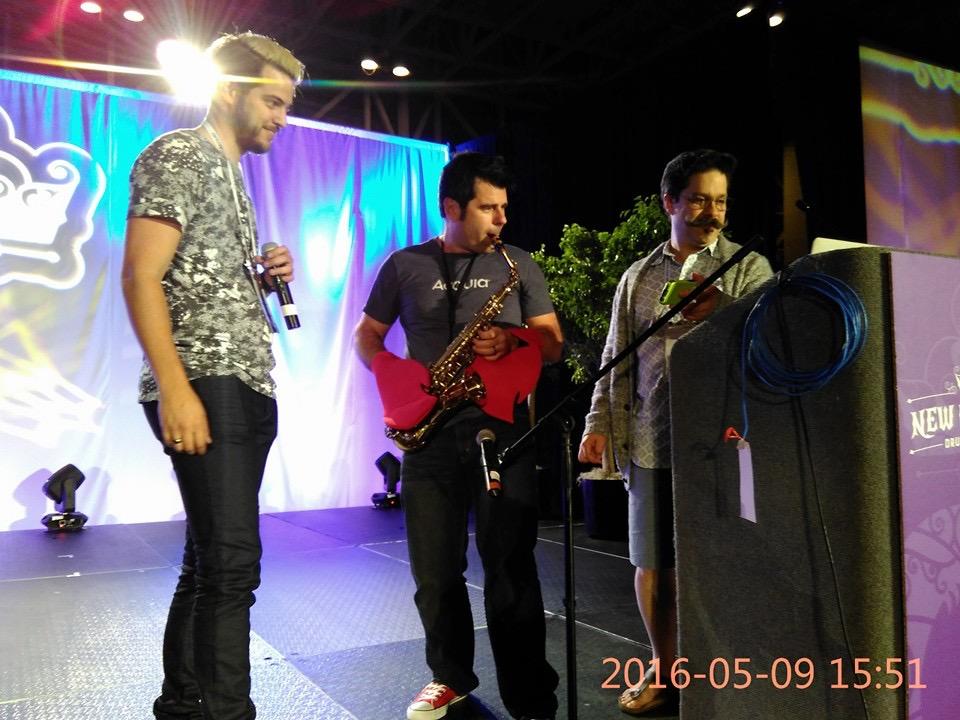 We hope to keep coming up with great pre-note ideas and superbly executed performances that keeps Drupalers entertained.
FYI, I think I heard Dries say that this pre-note was one of the best ever. So of course you need to watch the it right now!
So that's all about the pre-note. Speaking of Dries, watch out for our next blog on the awesome DriesNote at DrupalCon New Orleans.