Dealing with constant upgrades and changes to the project requirements is not just the despair of all developers, but also dents the pockets of the clients. When discussing the project development - time and cost go hand in hand. The more the development time, the higher will be the cost.
Resolving these hurdles is easy with, Drupal distributions as these
(1) make project development less costly to both build and maintain and
(2) make it more commercially interesting
Leading media and publishing enterprises across the globe are already testifying the positive impact that Drupal has made on their digital business. By enabling a professional editing experience, multi-channel publishing, and personalization distributions are revolutionizing the way media and publishing houses approach Drupal.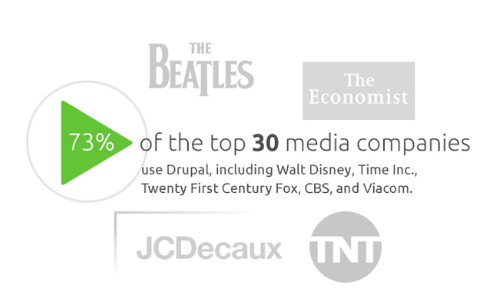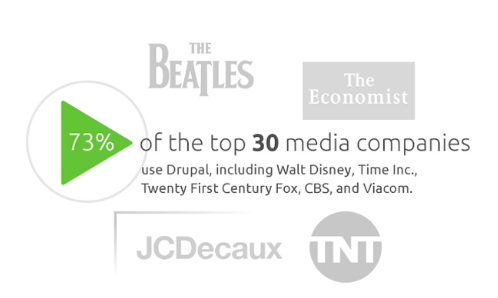 Source: Drupal.org
But, what is a Drupal Distribution?
Drupal Distribution accelerates website development not just by saving time and cost but it provides quality code with out-of-the-box Industry-standard features. Maintenance of distribution is simpler because updates for all its modules and features can be performed in one shot!

According to Drupal.org "Distributions provide site features and functions for a specific type of site as a single download containing Drupal core, contributed modules, themes, and predefined configuration. They make it possible to quickly set up a complex, use-specific site in fewer steps than installing and configuring elements individually."
Distributions provide site features and functions for a specific type of site as a single download containing Drupal core, contributed modules, themes, and predefined configuration.
Looking to redesign or start your website using Drupal in 2021? Explore the detailed comparison of the top media publishing distributions that are EzContent, Rain, Varbase, and Thunder to choose the right solution for you.
Top 4 Media & Publishing Drupal Distributions for 2021
EzContent

EzContent is an intelligent Drupal distribution for publishers and marketers that was developed by Srijan Technologies. An open-source, full-featured decoupled CMS with a wide variety of essential content management features available out of the box, EzContent streamlines workflows to minimize the room for errors and increase overall efficiency.

In 2020, it won the prestigious Acquia Engage Award in the Open Source Giants category.


Key Features & Pros of EzContent

Create and Publish Content Easily: Create or edit structured content such as web articles, events, and blogs with utmost ease — rich content model with WYSIWYG, multimedia, preview, workflow, etc.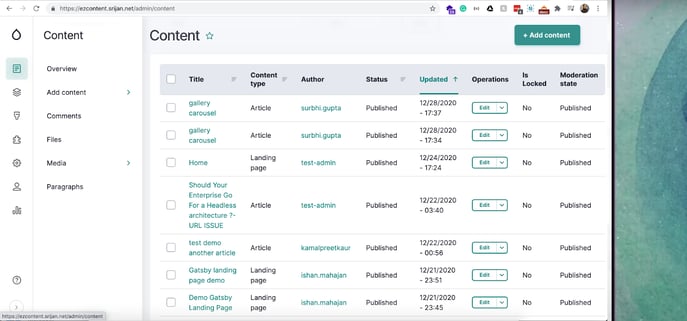 Content Listing from EzContent
Structured content for SEO: With EzContent you can not only easily create structured content but also provides a range of approaches to enable search engine optimization (SEO), including flexible fields, built-in metatags, Schema.org usage, and a large library of available components for rich text, media, and other common content needs.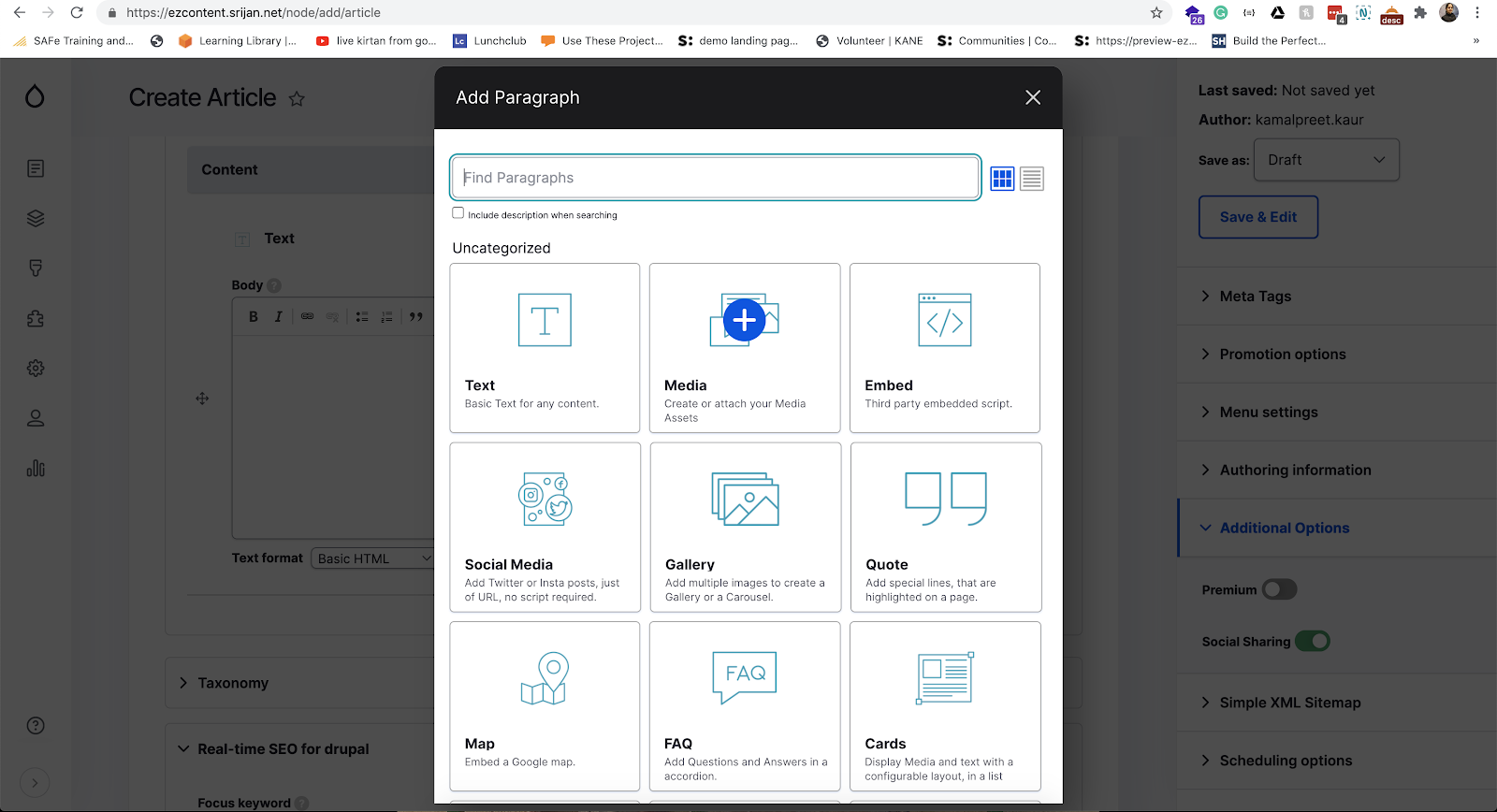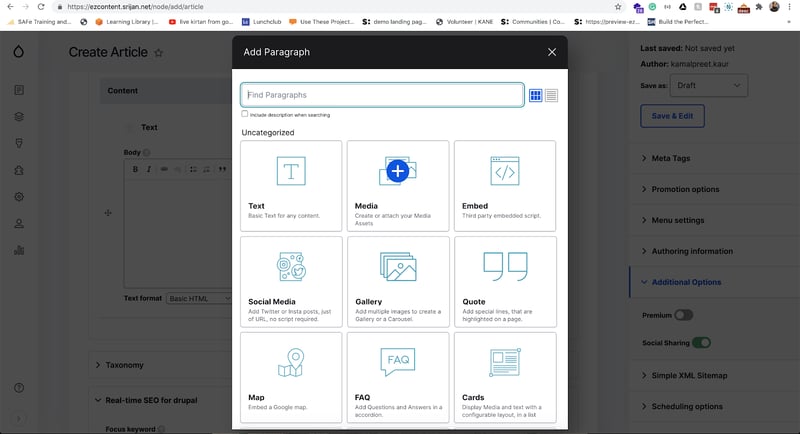 Component Library EzContent
A page builder for landing pages: With EzContent's page builder, editors can create layouts on the fly without any dependency on developers. They can use the convenient drag-and-drop interface to easily place reusable components onto pages as needed. Similar components can be reused by configuring in different variations.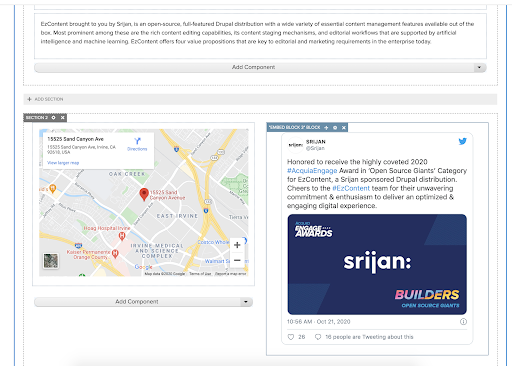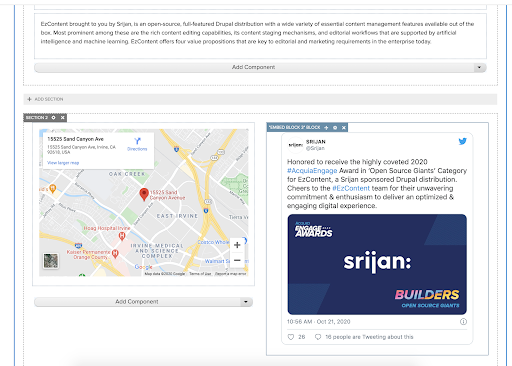 Drag & Drop Layout Builder EzContent
An API-ready decoupled CMS: EzContent provides OOB Headless, CMS integration with Gatsby, React, and Angular. Thanks to EzContent distribution, editors are still empowered with legacy CMS features like previewing unpublished content, placing blocks and content using Layout Builder. Ready to use open-sourced Angular and React starter kits are available.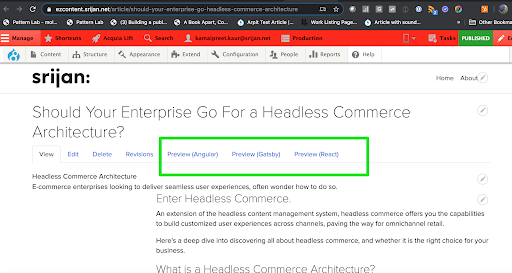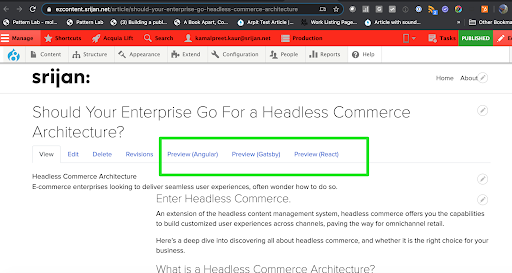 Choice of Frontends, OOB starter Lits
AI-powered content generation: For content, leverage auto-tagging and auto caption to generate meaningful and contextual tags driven by Google AI and AWS Rekognition.

Now you can also manage and perform an intelligent search leveraging image recognition, image detection, and Deep Learning algorithms. Generate auto Podcast out of Article Content on the fly while curating content with help of Google AI.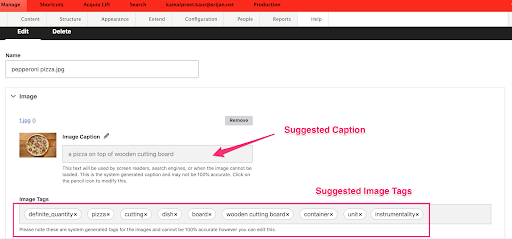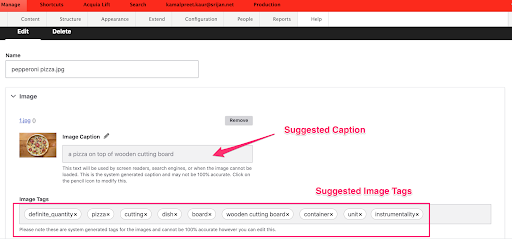 Auto-tagging for Images
Thunder

Thunder was designed by Hubert Burda Media and released as open-source software under the GNU General Public License in 2016. It consists of the current Drupal functionality, lots of handpicked publisher-centric modules with custom enhancements.

Key Features & Pros of Thunder

Publisher Features: Create articles dynamically with paragraphs. Using paragraphs, you can add text, pictures, videos, Instagram, or Twitter Cardscards to your article with a WYSIWYG editor. — Change the order of elements by dragging and dropping the content wherever you like it.

LiveBlog: Cover events in real-time with the liveblog.

Google AMP: With the integration to Google AMP, you can deliver not only text but also images, galleries, videos, as well as Instagram and Twitter cards.

Improved media handling: With the help of the media browser, it's very easy to add pictures, galleries, or videos to your article. You can upload new pictures to the media browser by just drag & drop.

Mobile-Friendly theme: With the Thunder installation, you get a responsive theme for the frontend and backend.

Varbase

Varbase is an enhanced Drupal distribution launched in Feb 2019. It is packed with adaptive functionalities and essential modules that speed up your development and provides you with standardized configurations. The essence of Varbase lies within the basic concept of DRY (Don't Repeat Yourself). It removes the need to perform repetitive tasks with the help of its modules, features, configurations that are included in the Drupal project.

Key Features & Pros of Varbase

Publisher Features, Flexible Content Structure & Categorisation: The flexible content architecture allows for custom pages, layouts, and integrations for your special use cases. Content is organized through a predefined and scalable structure for better navigation.

Media Management: Full-Feature libraries to provide an appealing way to display media galleries.

Multilingual options with localized and translated content, translated interface, date formats, country flags, modern fonts, and more.

Mobile-Friendly theme: Fully optimized for mobile.

Rain

Mediacurrent created the Rain Install Profile in May 2019. Rain comes prepackaged and pre-configured with components

Key Features & Pros of Rain

The rain has a strong content model & focuses on editor features. It combines content, administrative & editorial features with a base theme and style guide. It also implements Components based theme, meaning components can be reused, and a build-in style guide.

Rain has a preconfigured API for exposing content to other applications in the JSON format. Rain can be paired with frameworks like Gatsby
Metric Comparison: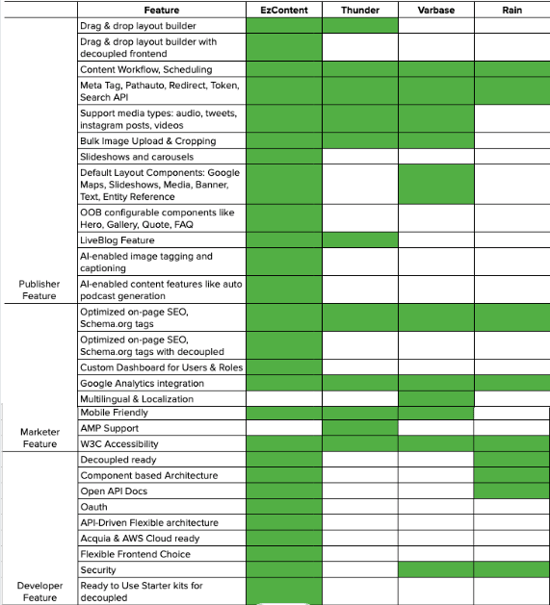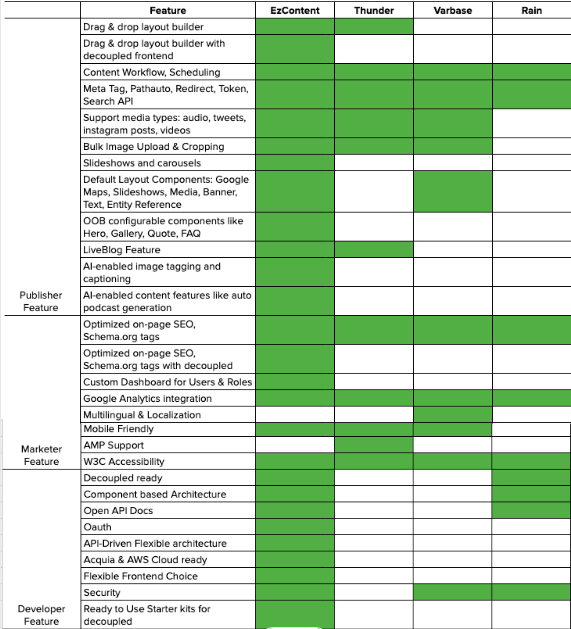 We did not forget Acquia Lightning!
The list of media publishing distribution is incomplete without mentioning Acquia Lightning. However, Acquia is ending support for the Lightning distribution in November 2021, simultaneously with Drupal 8.

Read the official announcement here
Conclusion
There are a lot of distributions to choose from. Evaluate what your product requires, map it with the vision of the distribution. Do check the roadmap, backlog, compatibility, and maintenance for the distribution.
If you're looking for a smart distribution, OOB Components, and you want to be flexible on a choice of frontend, EzContent provides a starter kit to save your development time by 30%.