Technology has never failed to be a game-changer for any business that is striving to succeed online, especially eCommerce, which has become ubiquitous.
Given this, there are both high-cost enterprise software solutions as well as inexpensive SaaS options that offer ready-to-go eCommerce solutions. However, irrespective of whichever solution you choose, both types of solutions bring liabilities and risk for your business with them since they lock your business with agreement. Seldom, a deep dependency arises on a single vendor to provide scalable solutions and remain relevant in this fast-paced world of technology.
That's where Drupal Commerce comes in.
It is a great open-source framework that brings a modern touch to online business and allows merchants to pick those features only that are crucial for their business. Centarro Toolbox, a new addition, is a collection of support packages enriches the Drupal Commerce project.
This blog will focus on Centarro's existence, features to benefit commerce alongside Drupal Commerce's capabilities.
And that's how Centarro came into the community-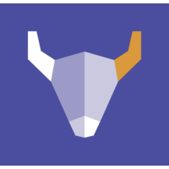 Post the inception of Commerce Guys (now called Centarro) in 2009, it developed two effective tools: Drupal Commerce and Platform.sh.
3 years down the line, Centarro Toolbox was launched to deliver more engagement for the next generation of Drupal Commerce users. This toolbox is a collection of SaaS products and extends support to packages that enhance any Drupal Commerce site.
Growing up to more than fifty thousand merchants and processing billions in transactions per year, change has been at the center of eCommerce from the journey of Commerce guys to Centarro. In fact, it's new products, support, and service offerings make their expertise accessible to even more teams to help them accommodate change and progress with ease.
Know What Centarro Has To Offer-
It encompasses its three owned SaaS tools aimed to boost any Drupal Commerce site. The features offer update automation, code quality monitoring, and a sales and analytics dashboard that offers deep insights on customers' profiles, interests, and a lot more to merchants.
Quality Monitor

Quality Monitor ensures an aggressive analysis of your codebase to discover problems in the development stage instead of deploying it for production.
It gives you intimation on necessary code updates and inadequate API usage.
Centarro's static code analysis tool helps all the Drupal sites become Drupal 9 ready as Drupal Check. It continuously strives to expand its own library of rules to detect problems specific to Drupal Commerce.
2. Update Assistant
Update Assistant automatically connects your site to Drupal core, module and library updates. It traces the security release feeds to ensure that you remain updated as soon as these updates are available and email you as well when updates get implied.
Once hosting platforms qualify, the assistant creates a QA-ready staging environment where you can swiftly review updates before deploying.
Compatible with both Drupal 7 & 8 based sites.
3. Centarro Insights
Centarro insights provide a 360-degree overview of the sales and analytics dashboard that embeds right into the backend of Drupal Commerce.
Built with third-party storage and analytics libraries, it doesn't demand any maintenance - simply install the connector module and you are all set to go!
Its features include sales graphs and reports, conversion rate tracking and funnel reports, and channel-based analysis. New features appear on your site right after they are available.
What Happened to Drupal Commerce?
Drupal Commerce is employed for creating eCommerce websites and applications with various needs and sizes. At its essence, it executes strict development benchmarks and leverages the greatest features of Drupal.
Simply put, Drupal Commerce is built keeping in mind a framework mindset, focusing on what enterprises can create from it. Similar to a fundamental commerce system, it emphasizes developers and site builders, who can build custom eCommerce solutions as needed. It helps-
Built on an enterprise CMS
Drupal Commerce caters to all the needs of small and enterprise-level organizations indistinguishably. Apart from lending the support that enterprise-level online businesses need, it also offers a robust connection between eCommerce capabilities and the content part. Given this, it facilitates anyone in the team to keep the site up & running up-to-date and equipped for your customers.
Easy to install with Commerce Kickstart
Drupal remains mindful of its version 7 users so that they can install Drupal Commerce hassle-free through Commerce Kickstart - another tool built by Centarro. Commerce Kickstart comprises of the out-of-the-box demo facility for Drupal Commerce, replete with all the must-haves of eCommerce features.
On the other hand, Drupal 8 users can install Commerce Kickstart through Composer.
Meets every basic eCommerce need
Installing Drupal Commerce through Commerce Kickstart is remunerative for enterprises as it instantly equips your site with the essential built-in configurations and modules to get your eCommerce store from the flat and keep it running.
Further, the demo facility in Commerce Kickstart helps in eliminating weeks of development time by rolling out a sample eCommerce site that you can engage with and easily fine-tune it to cover your needs.
Flexibility for customization
Since some business needs can be unique depending on the business nature, Drupal Commerce comes as a right fit that enables flexible design, both as a modular and configurable system, to help the system acclimate the sales of physical products as well as online-only content. Likewise, it supports subscription-based business models, among others.
Extensibility with modules
Drupal Commerce provides enterprises' eCommerce stores the liberty to modify and improve its functionality by installing the desired modules. Additionally, Drupal community members also fortify the development of contributed modules to enhance the power and flexibility of Drupal-powered sites, as well as your Drupal Commerce store.
Some features like shipping can be added through the Commerce Shipping module, or for say, subscription-based billing functionality can be achieved with Commerce Recurring. Similarly, you can add more depending on your requirements.
Ample security for your online store
Adding various modules and functionalities to your site for engaging customers fails at a point when you as an enterprise, are not well-equipped to keep yours and your customers' details secure.
Fortunately, Centaroo gives due importance to security and so, has been developed keeping the same in mind.
Furthermore, if you keep Drupal Commerce up-to-date, your site is able to fix the regular bugs and patches necessary to safeguard it from potential threats.
Wrapping-up
Centarro is a powerful toolbox that can bring significant benefits to eCommerce business owners with its complete overview of the sales and analytics dashboard. Further, Drupal Commerce facilitates enterprises to leverage those features only which meets their requirements in today's online business, thus making up for an efficient way to keep the business rock and roll!
Need help with setting up your commerce store? Drop us a line and our experts will be in touch.