Pandemics are not something we talk through usually and no matter how equipped our countries are, it's never going to be easy to face and take actions that don't lead to disturbance in our lives.
It might be hard to believe but in the US alone, 3.3 million Americans had filed initial jobless claims for the week ended March 21, with another 2.65 million joining the league following week, thereby making it difficult for companies to keep the business up and running.
With strict lockdown guidelines coming into effect across the world, people are obligated to work from home, avoid any gatherings, and businesses compelled to shut down their physical shops altogether to go digital.
During this social distancing phase, engaging and retaining customers without any face-to-face interaction or even with an existing online presence might not add any value for businesses.
Having said so, they need to power up their digital connection with customers. And it's not only selling their services to customers but also about being compassionate and helpful during tough times and strengthening their bond with them.
So, if you are facing something similar this blog can help you in coming out strong of such blues-
Keep your social media presence strong
While users have significantly increased their time spent on social media amidst this physical distancing, businesses should aim to leverage this time and engage customers through interesting conversations, competitions, quizzes, and memes!
Besides, brands should also focus on invigorating positivity among users and take their minds away from problems.
Thus, brands need to constantly make efforts to fit in this virtual environment and make connections with the audience in the best possible way to assure them that they are not alone in times of adversity.
Offering discounts wherever you can
Offering discounts to customers at this time will ensure long-term purchase and dovetailed loyalty for businesses.
Discuss it with the company's stakeholders, and other executives to discuss what you can contribute to users' well-being.
Coupons, free licenses, reduced prices, and access to premium service could prove worthwhile for them. Additionally, if you can tailor the offerings and discounts for every customer, nothing can beat this! There are almost 80% of customers who prefer personalized experiences.
For instance, you can ask your customers to lock in a one-year membership now at much lower prices. Gyms and fitness clubs can use this and ask customers to avail it once this virus passes away. If you are a retailer, you can offer free or discounted shipping for online orders.
In the end, no matter what business you are in, your small gesture could make a real difference to your customers.
Understand customers' problems and address them smartly
With all of us getting affected by the pandemic in some or another way, customers might have different concerns than employees. Some of these could be like incapability in buying essential products without checking or testing the quality of the product in person first.
Since now the medium of shopping has shifted from offline to online, the elderly population is increasingly buying things online. However, there is still 41 percent of customers who haven't bought groceries online before.
And this is where you can come into the picture to acknowledge and address customers' concerns
You can start with these -
Asking frequent buyers about the issues they are facing while buying essentials during the pandemic
Analyzing the customer journey from starting till the end. For instance, if customers are hesitant in buying stuff online without trying and testing, provide them a way to probably do it online. Rest, you should assure them of high-quality products and easy returns, if applicable.
As mentioned in the first point, keep your social media profiles active so that if people post their queries and concerns over there, you can reach them in the nick of time before your competitor sees it as an opportunity to up its game.
Address those issues which are in your control. Look for hashtags like #COVID19 #quarantining, #socialdistancing, or #stayhomesavelives.
For example, Zomato, the food delivery app has partnered with e-grocers like Grofers and BigBasket to sell food products and essentials on its platforms by facilitating their deliveries. This can be a great step to keep demand high especially when many businesses are registering a slowdown.
Improve your e-commerce process
As the virus continues to outbreak and restrict people from going to "brick and mortar" stores for shopping, they are turning more and more towards e-commerce as a solution to get the items they want! However, that is proving both a blessing as well curse for some online businesses.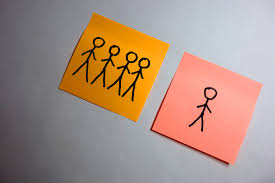 Several e-commerce businesses are notifying the issues with inventory and supply chain, especially with the products that are made overseas, even though it has been the case for several weeks now.
So, if your business is facing similar issues, make sure you remain transparent and communicate any delays or challenges to customers beforehand.
Besides, here are some tips that you should follow while helping out customers get what they need in these turbulent times -
Charging exorbitant on products is unethical. Trying to extort money from an already tense situation beyond your usual margins could cost you more than any extra profit you realize. There are reports also of online sellers getting in legal trouble due to rising prices unfairly. So a big no-no to this.


Many products could be hard to get in the upcoming months. Even businesses with huge supply chains are finding that either they are getting short shipments or none at all. So, don't try to stock items in your e-commerce store that prove hard to find.


Keep a check on inventory levels and accordingly display the same online to sell what you have instead of what you don't or can't deliver.


You can also consider limiting purchase quantities of items that have a high demand. This way, everyone will have a chance to get some.


Remember that shipping times can be delayed for n number of reasons and will fluctuate in the coming weeks given the change in capacity, staffing, and local restrictions. Thus, check with your shipping carriers frequently as situations are inconstant.


Ensure that the delivery personnel is properly following proper sanitation guidelines while delivering products. However, don't overuse gloves or masks as it is more needed by medical professionals- so try to limit the use of these unless you are already required to (such as with food products).


Ensure that your employees are satisfied and well-equipped to serve your customers effectively. Especially when your sales associate or customer service employees have moved from on-site to remote work, they need confidence that you have their backs.
Many companies have already taken a lot of steps to help employees adjust to the new remote working environment, grant leaves due to the coronavirus, or provide any other help which they need to overcome the problems.
Besides, if your team has completely gone remote, you should follow these practices to adapt to the transition seamlessly and keep their spirits up-
Communicate with your teams daily to provide real-time help and support.
Invest in better technology, like Slack, Zoom, or project management tools like Trello and BaseCamp.
Stay positive while acknowledging and addressing the issues
Organize virtual social interactions to engage employees in activities that all can enjoy together and have fun afar even.


With the situation changing every day, no one exactly knows what new things will another day bring. Customers can be supportive towards merchants facing a crisis, however, the business does need to communicate the same with them properly.
Keep customers updated if you are closing the doors, altering your working hours, or what practices you have initiated to keep your employees and work environment safe and clean.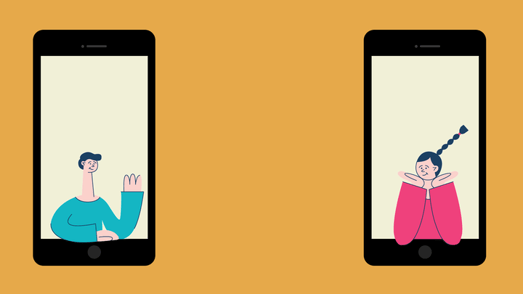 Further, if you are closing the door, notify customers on social media channels, through email, and your website too.
If you are keeping the store open, articulate them the steps you are taking to ensure the safety of everyone around.
Also, apart from letting customers know the enabling capabilities, give them the means to stay connected. Direct them to your e-commerce store, accept orders over social media, and prep-up for more traffic on your website than previous months as people spend more time shopping while being at home.
It's the right time to up your content marketing game
With social distancing practice being followed across the globe, there is a strict need for businesses to revamp their current content marketing strategies.
This could prove beneficial for them while reaching out to customers and increasing their lead generation.
So, no matter what rules and regulations the government bring into action, the right content marketing strategies can help them engage with their audience through the digital landscape.
Customers are more interested in content that not only educates but also inspires and entertains as well. Leverage social media scheduler to manage content creation, enhance communications, and increase the value to customers during this outbreak.
Businesses need to become smarter to tackle the budget challenges, however, there is no time to squeeze the marketing department. If anything is important, then it has to be maintaining online visibility.
So, businesses should focus on-
Retaining the existing customers
Increasing the visibility for the target audience
Measuring current metrics
Driving conversions
Conclusion
People have been advised to self-quarantine to reduce the probability of spreading the virus. But this does not mean that businesses sideline. Rather, they should utilize this opportunity to stay connected with customers in tough times and continue delivering exceptional services.
There are various ways businesses can adapt to the current situation. Brands can continue engaging customers during COVID-19, from accelerating social media presence to offer better support.
Remember, everyone has been affected by the pandemic. Staying safe and healthy today leaves the door of opportunity wide open for tomorrow.