Travellers, no matter how big or small their budget is, if travelling international or local, do their homework. As of 2019, budget travel searches are on a rise. It should be, after all, travelling means a different thing to each one of us and in order to enjoy it to the most, the itinerary needs to be planned.
One of our clients - a giant retail travel outlet - went out to get a realistic travel budget in mind for the travellers to plan ahead and avoid any spending shocks along the way.
Understanding the user intent
Customer insights, machine learning, and automation give us an opportunity to make sort out things from digital chaos — to not only work in smarter ways but to drive measurable business outcomes through marketing.
There aren't a lot of tools available online today to help travellers with budget planning. An umbrella term, it covers every possible opportunity you would be spending during your travel.
Travel, accommodation, food, shopping and most importantly currency rate are all an important part of the planning.
As a result, their approach to making change depended upon the real insights from the site visitors - a key request from the users was to be guided for real on how much money they would be spending. Although they had currency cards on the website, those were static.

The client's approach to bringing change depended upon taking insights from the site visitors and offering them real value through a dynamic budget planner and currency convertor.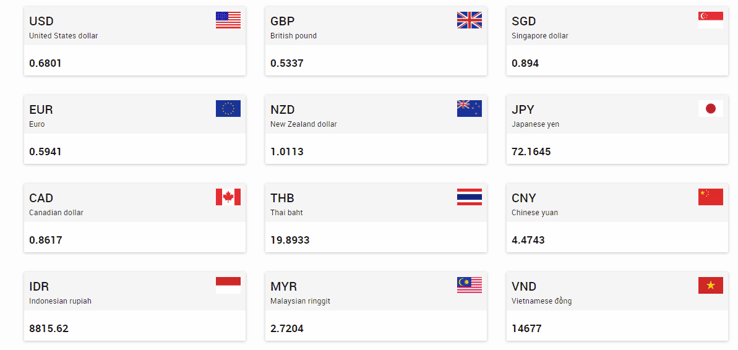 Currency cards were static
What is a budget planner?
Deciding how much money to take on holiday can leave you feeling confused. This budget planner is an easy to use calculator, among other features added, to help provide a realistic travel budget value. Built on React.js on top of Drupal, this is a dynamic feature and can be added anywhere in the website (under blogs, services) without coding.
Here're are a series of images on the working of the budget planner:
Step 1: User needs to add information about the destination, people, currency

Step 2: User needs to add information around their food plans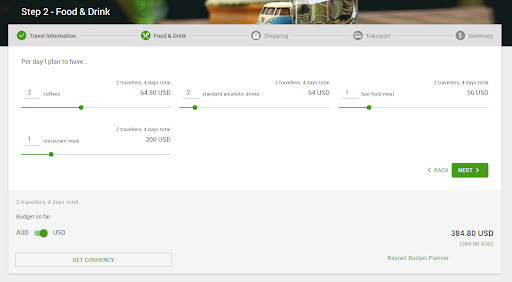 Step 3: A basic idea of how much they would spend on shopping.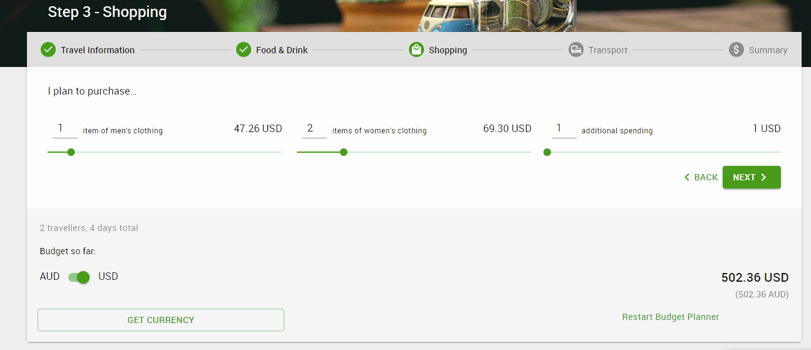 Step 4: How much they would spend on transport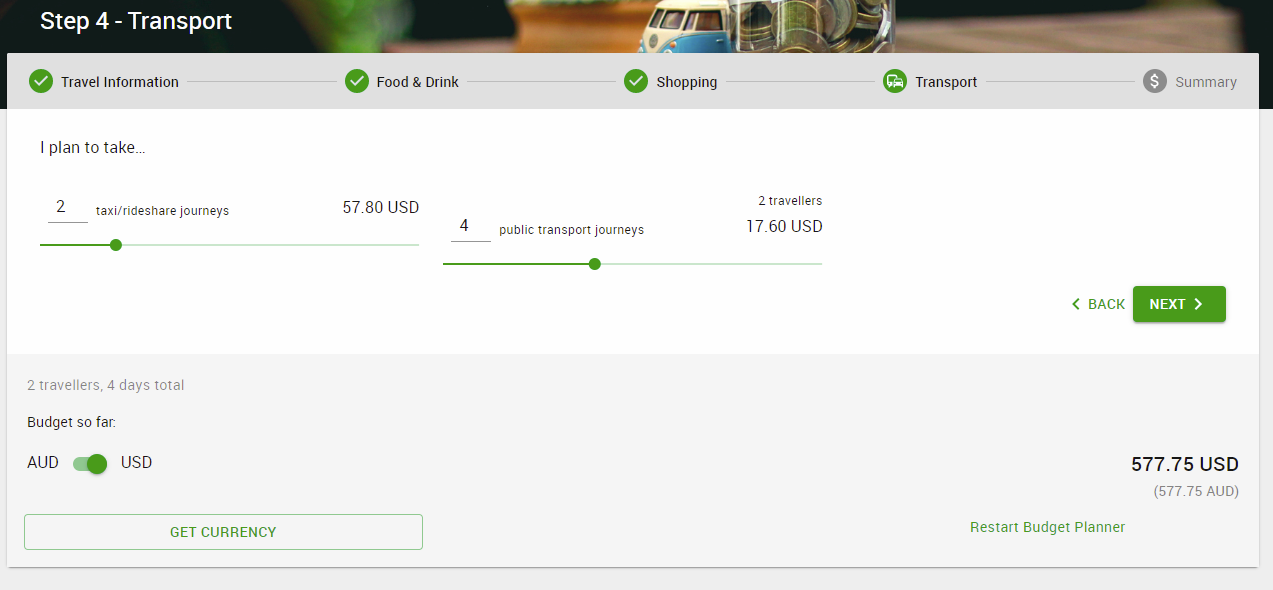 Step 5: And you have an actual estimate based on your plan how much you need.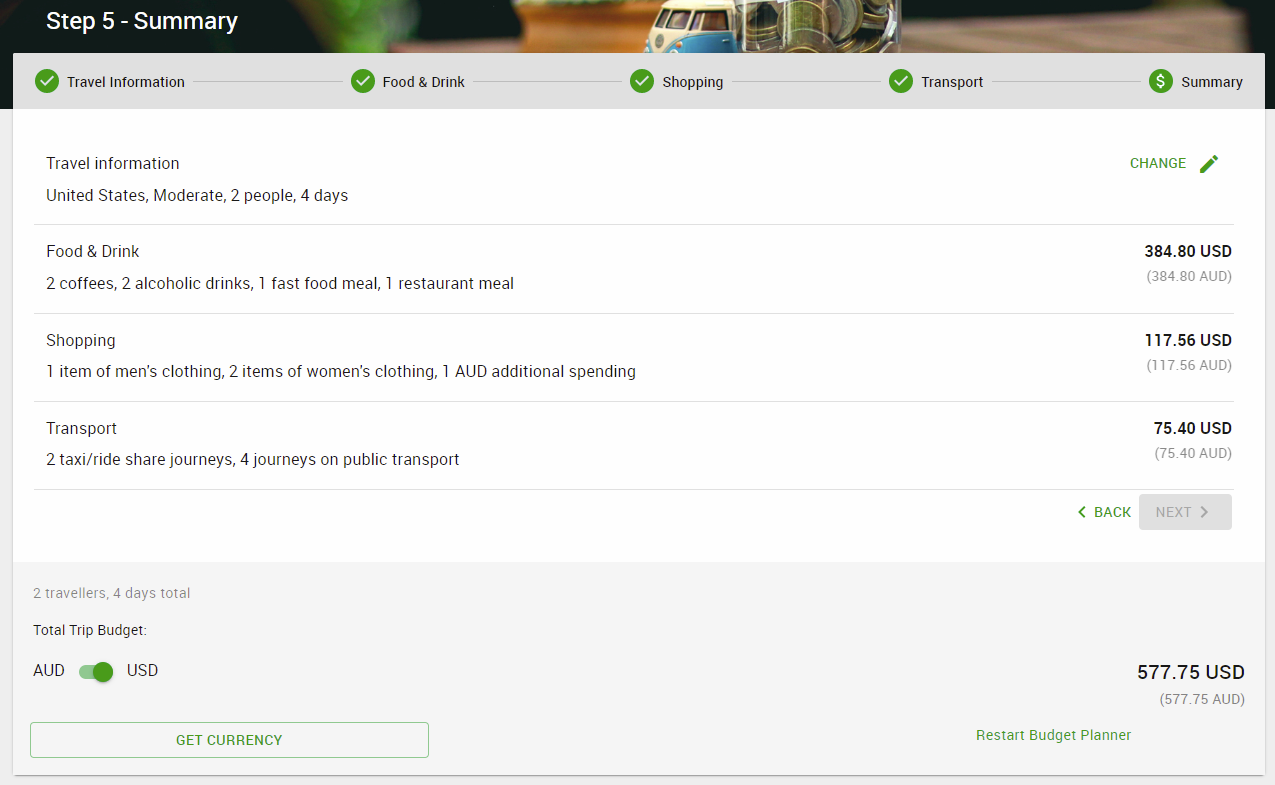 Once the person has determined how much they would be spending, they can further meticulously plan out how much do they need and in which form with currency calculator.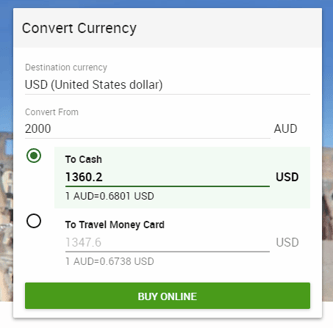 The buy online option can help them buy it through their services. The budget planner and currency calculator leave the audience more engaged and empowered with their decision and planning.
The budget planner is:
An intuitive and easy-to-use calculator
With a responsive UI
It is lightweight and fast giving real-time results
And can be added in their other pages without coding
It is also extendable in future. The client can add more features and steps
Getting the audience on board
The client went beyond its usual even-paced strategy of blogs and service pages to reach a wide audience, offering them something to fiddle with.
Engagement is an important part of the customer experience strategy. In the travel industry especially when one traveller engages in over 500 different digital touchpoints during her research for a flight for an upcoming trip.
The budget planner helped them increase their sales just after 3 months of implementing the tool on their website.
The client realized that people are no longer following a linear path from awareness to consideration to purchase. By offering them something to fiddle with, they narrowed and broadened their audience consideration in a unique way.
Helping this client with technical execution, Srijan is working with leading travel enterprises assisting them to execute insights actionably. Ready for a scalable and innovative solution? Drop us a line and let our experts get in touch with you.