Well, this could have been aptly titled as Logout form world atleast for a couple of crazy maniacs. Want details lets get into the Flashback mode....
October 2007 – In office A chirpy sparrow (the name is Mishra, Ipsita Mishra) put in a word during the most awaited hour of the day "lunch" that we should go on a Tour, since it's been almost 1yr 6 months since we had last went on such a tour and almost 1 month 10 days since we had gone on a Office Party, 10 hrs since the hic-hic-hurrah party and of course not to forget the much awaited "Freshers Party" apun ke isshtyle mein...bidoo...bole to ek dam jhakaas, [but that has already been covered in our newsletter so wouldn't get into that]. Then start shtruggul( or is it struggle, chad yaar key farak painda eh), though everybody were enthu and kicked up about it, we weren't able to fix on a location.........(this means and on...and on....and on...and on...with people referring to raahi.com, and the numerous travelogues) After lot of deliberations, our ever-enthusiastic "boss-ke-naam-pe-dhabba" Rahul comes up with a fantastic-elastic-plastic-lipstic-broomstick kind of an idea to go to "Shivpuri", wondering where it is located,(no-no don't disturb google search, poor fellow has got important things to do) then it is located almost 30 kms from Rishikesh.
A shudder ran across each persons spine literally(especially those who had already been there), thats because as, Jeff Goldblum says in Jurassic Park 3, "This is the worst Idea in the History of Bad Ideas". Being November and already getting into the winter season, Shivpuri would definitely be around 10 degrees less than what we face in Delhi. To put it in our words (layman words), It's going to be Freezing F***ing cold. So nah! Not a good idea, and no sensible creature would plan for that. But who said we would want to belong to that category in these matters...ha..ha...ha... But the dare-devils, brains in locker types, we are, decided to go ahead with the plans. Yipeeee !
Start November Meanwhile, we fix the date of our travel with "Logout @ work", poor souls, Rajesh and Devjit Moran, they wouldn't have faced the kind of harassment from their wives and in-laws even. The D-Date happens to be November 17 extended to 18 and 19 Sttrugool ( I hope I got this one right) part II: Convincing the few sensible asss, (who were planning to dropout) to join us in the Crazy outing... Being Shah Rukh's Fans, especially fond of his film "Kabhi Haan Kabhi Naa", the sensible ones proved that they are worse than the "New-to-college" dame confused over which lipstick and nail polish to apply, kept the suspense going on till the 11th of November...hey, wait a minute..weren't we supposed to leave on the evening of 16th November to Hrishikesh... screw my a**.
We haven't yet got the final list of participants, haven't fixed vehicles( somebody remind me this is a season where few bakras are sacrificed all in the name of a "Marriage", hell why can't we follow animals in this aspect, especially the dogs, the most "unfaithful") now when are we going to fix up all these? Ha-ha but why would we hurry on the "least priority" task of planning for the trip, when there would always be someone to manage that, now I never met or seen this "someone", have you?
Since "Customer is our God!" we were more focused on how to extract more hours from them. Come November 14th, now the fire is felt in the required part of the body, I know its not belly, may be some other thing located South-west to that. We hurry for vehicles, Rahul' has leads, Hari has leads (BTW that's me, feels nice to see your name here), and then something really surprising, everybody suddenly has leads, even Google Search, just when we thought Google helps us everywhere, even its leads were turning out to be dead-ends, now we lose our cool, funny plans of taking our vehicles come up, even to the extent the above named Satans volunteer to drive the herd to the mountains...nah! Not a good idea, especially the latter, I don't trust even a bit on his driving skills.
Then we have another idea a part of the people travel by train and join them at Haridwar(as there is no direct train to Hrishikesh)... thumbs down! Hopeless idea... Wait a minute...how many of us are actually going? Back to square one...decide how many? Meanwhile... Logout@work decides to end their harassment, sensing we cannot make the numbers, they put a "minimum required" tag to our plans. Whoosh!
Run again convince, plead, threaten, kidnap...yes but who is going to do that with Our Papa bear from Talespin – we fondly call him Suman, the DVD (short for Daadi Vaala Daanav) – Mary ( wish he was the cute short-skirt Goan, Miss. Mary, of our Hindi films), VCD (Vichitra Chota Daadi) Shikeb (Man somebody tell him, that he is a human being and not an OWL or a Bat, you are supposed to work in the day and sleep in the night, come-on maan) and the Gora's ( no we are not raising the issue of racism here right? That's our grand old-dad's name), Chetan's (no he is not the visible, conscious, soul type, not after he refuses to come with us), to-be-groom Saurabh, and we haven't forgotten that his Bachelor's party is pending. So no point in pulling them... we are ultimately left with 13 people including the married ones coming with their spouses and kids, now how can there not be exceptions, since we are Srijanites, and we being exceptional creatures our boss as I described above plans to come alone.
So once the quantity is frozen, we need to plan for vehicle since 1 vehicle to accommodate all would not be possible we plan to get 2 vehicles and then split the troup. Now even after this concession the travel guys want to play spoil-sport, as the hope on life thins ( since the possibility of self driving vehicles keep increasing), my Man Friday, Mohammed Farooq, comes up with a agent who can actually provide us the required vehicles. Now we are certain on all the fronts – Are we going? who are going? where are we going? How are we going? Now, since I am writing, I do have to put in my planning info. Till November 14th I assure my wife that I will give her plenty of time for shopping for the trip, (I say chaps, women even after so much shopping and running up their hubby's credit card bills, never have the required stuff and always have to go and shop. Phew!) and I come home at 9 pm, think of a quicker excuse Mr. Panga or you are a goner. I promise her that on 16th I will come at 3 pm and we can have 5 clear hours for shopping. 15th night goes into packin. Come 16th 4pm I am still in office, no phone calls from my wife, Hari Panga serious matter of concern, this is the silence before the storm. Gathering all guts and best wishes from my friends, I leave for my home @ 4:30. Well, I would not want to mention what had happened between 4:30 to 10:30pm (time when we moved out of the house to head towards the pick-up point). Blasting-Shopping-Blasting during shopping-cribbing of not being able to buy the proper stuff ( that is even after blowing up close to 7K within 2 hrs on my Card ) - and more blasting ( couple of her regular shops were already closing). However, back to our trip. 11:15 pm our guys arrive in a Tavera and a Qualis, what do I see? The East Delhi guys have been put into a vehicle and the Rest of Delhi have crammed themselves in the Qualis. What a discrimination! I should get this to the notice of Kumari Mayawati behanji and Soniaji, they should fight against this kind of discrimination and also provide 50% reservations in such situations and we should also have the Right-of-refusal.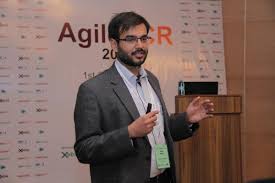 Vande Mataram! Reservations Zindabad!! We place ourselves comfortably in the Tavera, 5 of us(East Delhi residents) sit in a 6 seater Tavera and 8 sit in a 7 seater Qualis.
Even then we need reservations Rest of Delhi hai-hai...We go ahead on our journey! Braving the ruthless truck traffic, sticky policeman (greased hands you see...hee...hee), we go for the first break in the journey. Cheetal Restaurant, we stop over here for refreshments, and what do I see, couple of our guys are behaving funny, and they seem to have drunk normal packaged juice....
Srijan Zindabad....East Delhi Zindabad...Rest of Delhi hai...hai...