After successfully making a mark in four continents with a team spread across 10 countries, we have forayed into another significant APAC country, Japan. We couldn't be more excited to share our new space and news that our team has moved in the heart of Tokyo, establishing Srijan Technologies KK.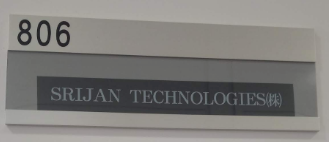 Srijan Technologies KK is based out of Kanda district of Chiyoda ward, which is one of the central business districts of Tokyo. We are fortunate to have got a firm foothold in the Japanese market immediate upon entry. Currently, we are providing project management support to the technical services group of one of the top 10 pharma companies in the world, also ranking among the top 50 in the Fortune 500 companies.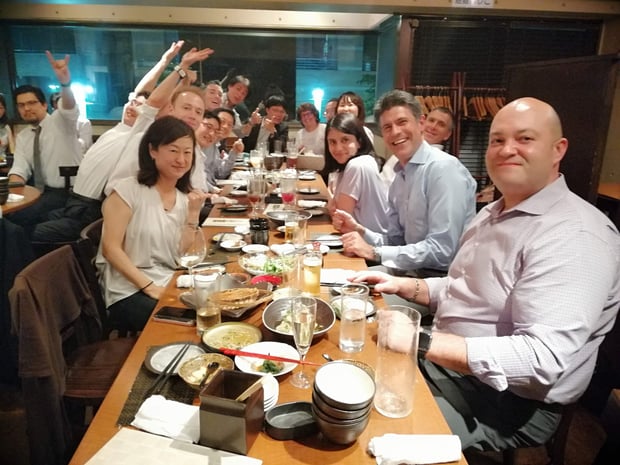 Bearing in mind the upcoming 2020 Olympics, the country is expected to witness the most significant breakthroughs in technological innovation. Excelling in the areas of artificial intelligence, robotics, and cybersecurity there couldn't have been a better time to enter the Japanese market.
If we look into the significance of software industry here, it is rather astounding to note that a country which is so ahead of times in terms of robotics and machine learning, their progress in the software domain is rather obscure in its entirety.
It is considered more of a support industry instead of an independent value creation sector, unlike the west where it is part of the core business strategy. This cultural mindset also implies that it is not easy to find highly skilled software executives in Japan.
But that hasn't deterred our spirit.
We are hoping to create history, as we have done in our other global locations. With a little quid-pro-quo in line, we are already in talks with industry giants in the field of AI, chatbots, machine learning, deep learning, analytics and share our expertise on software especially Drupal.
Srijan is keen on interacting with both new talents as well as stalwarts from the software industry in Japan, and the best way to do this is by participating in industry-relevant events.
The team so far has attended events based on Agile, a JETRO sponsored event - for international companies in Japan - a networking event held for Indian companies & representatives in Tokyo (Indian Embassy & JETRO organized this). and a couple of events around Drupal WCM, which provided us with the opportunity to interact with a diverse set of individuals from business, technology and operations not limited to our host country. We are keen on participating in many more such events and meetups, both as audience and sponsors.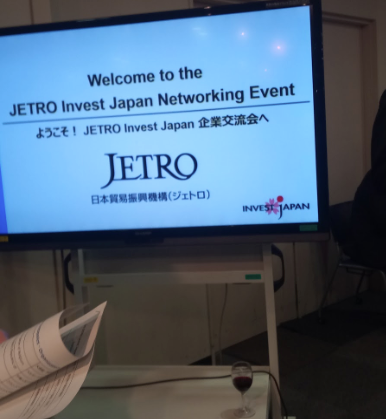 Srijan is providing project management services to our key client in Japan, utilizing our expertise in the Agile methodology of software development, from understanding the requirements to sprint planning, to the execution of the development process. Highly complex websites are being built using various technologies, with the involvement of multiple teams from different parts of the globe, which requires us to not only be knowledgeable about the technical aspects of the project, but also a strong grasp of the Japanese language & culture, considering this has acted as an effective barrier, preventing success of many overseas companies here, as the major emphasis are on the native Japanese way of working.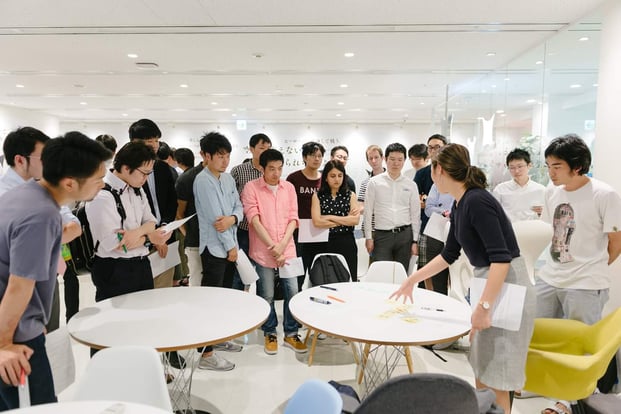 Our lead resource handles project management for multiple software development projects for our key client.
We intend to add on more resources to our Japan on-site time with various areas of expertise and expand our horizons further.
Our next goal is clearly to expand our team and move to a larger office.