Digital transformation has been compelling companies to transform their business models and adapt to the new market reality. Especially when engaging digital experiences are essential for obtaining and retaining customers, employees, distributors, and anyone else included in your supply chain.
Every department in your organization has a scope to deliver a magnificent experience to their audiences.
This blog takes a directional view of where we are heading in terms of delivering projects in the Digital Experience space. This is by no means a comprehensive listing of practices but picked up a few of them to demonstrate Srijan's specific focus in some of the accounts.
Being Data-Driven
Data is the new fuel. We hear and read it everyday yet when it comes to project delivery we are still intuitive, people-driven, and reactive. We sit-in everyday to resolve issues and escalation meetings where when we ask for specific data points, we get fragmented, intermittent, and stale data points.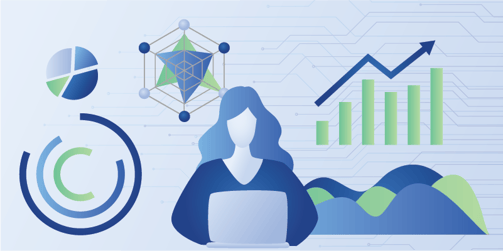 Srijan now makes it a point that such issues and escalation meetings have relevant data to support decisions. Our weekly status reports, program reports, and account review decks have placeholders for varying levels of data points that we further slice and dice to support the assessments being made. We are also working on collating individual account level data points and rolling it up into Srijan enterprise-level dashboard. This way, we are learning and growing as an organization not by what people are telling us but by what data is telling us.
Security-first
Security is now more important than ever before. Customers have become more demanding and aware of their rights to privacy and data protection. The impact of breaches is now more severe and damaging to the reputation of companies, thereby putting a company out of business overnight.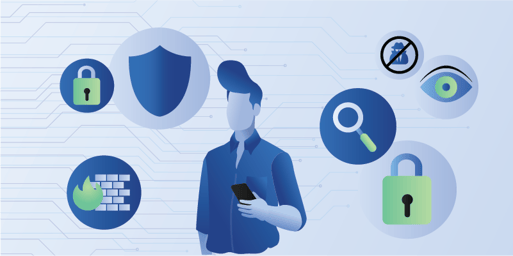 At Srijan, we take a security-first approach. Irrespective of whether the customer has specified Security as an NFR ( Non-Functional Requirement), we put it in the product backlog. We also follow OWASP (Open Web Application Security Project ) guidelines in our development process and security testing as a mandatory step before we turn over the software to customers for UAT ( User Acceptance Testing).
Additionally, we are also in the process of getting Srijan ISO 27001 certified. This implies that Srijan now will have an information security management system in place which protects customers' data and intellectual property.
Automation-first
At Srijan, we are continuously looking at how we can provide long term benefits to the customers. One such way is to invest in test automation. Often the customers don't want to pay upfront for automation as the ROI comes over a period of time.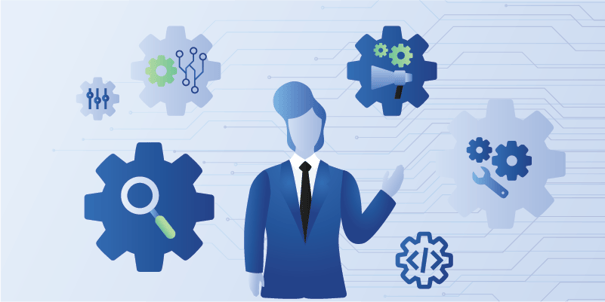 Irrespective of this we have started making a conscious investment in test automation. This means at any point of time, automation should not be behind by more than n+1 sprint, if n is the current sprint. This leaves our quality ambassadors to focus more on risk assessment, creative issue identification, and deeper domain understanding aspects.
This empowers developers to run automation suites before check-in and help catch issues before even reaching quality engineers.
Value-driven Decision Making
There are many occasions in our professional lives when we are caught in a dilemma. Not everything can be quantified at times and it finally comes down to discretion.
Similarly, we also then refer to five values of Srijan, i.e, being authentic, responsible, vulnerable, sustaining long-term, and being a Guru.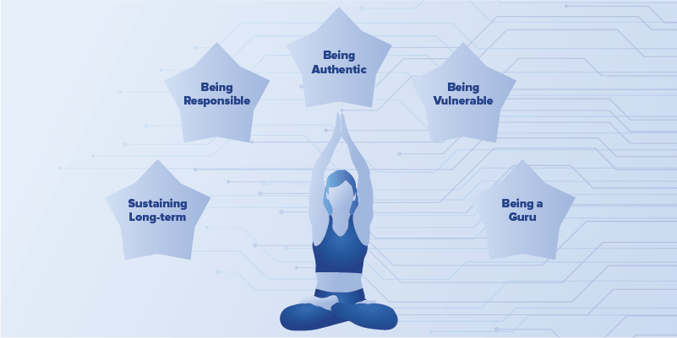 The decision which is aligned to one or more of these values then becomes the right decision to go forward with. Every company creates its own culture and this could be one unique secret sauce one could have. Such decisions are also one in which the team understands why it was taken as these values are transparent and lived by employees on a daily basis.
Accelerators Driven
Accelerators are defined as reusable pieces of code, frameworks, modules which when used in a project can fast track the delivery and hence accelerate time to value for our customers. We are now aggressively working on building accelerators and already have a couple of them in the area of Digital Experience and DevOps which are actively being used in ongoing engagements. This we believe provides us the competitive edge to provide a faster and optimized delivery.
Summing up
By emphasizing these four prerequisites, you can help your organization in embracing the new digital landscape, surpass customer expectations, and improve the overall journey of customers.
If you need any assistance on the same, drop us a line and our team will get back to you!