When great people and processes come together, business outcomes get delivered. Learn how Srijan's Agile maturity model delivers results for our customers.
Defining the right roles, staffing the right T-shaped people for these roles, putting together well-trained engineers, and product conscious quality analysts are ingredients that go into delivering predictability in software quality and budgets — into delivering software that delivers business outcomes.
"Doing it Right Team"
Srijan's "Doing it Right" team model has delivered results for a large media publishing house in the US, for a global beauty brand and for a large global consulting company.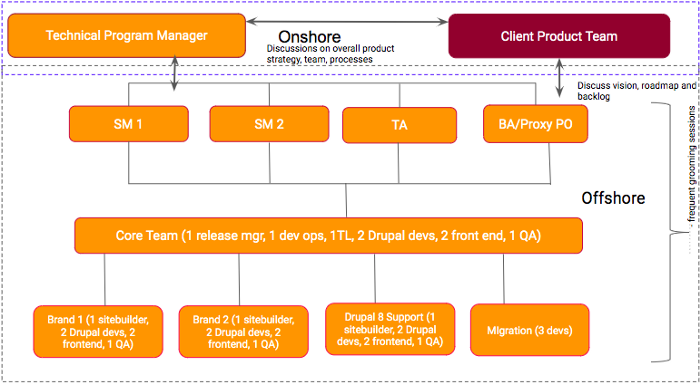 The Srijan Onsite-Offshore Delivery Model
Same processes, every time
Whether it is how JIRA boards are setup (swim lanes, owners of these swim lanes, permissions to go along), unambiguous documentation of 'definition of done', the tool-stack to integrate as part of our DevOps and the security processes we shall follow — we have the same setup each time before we begin development.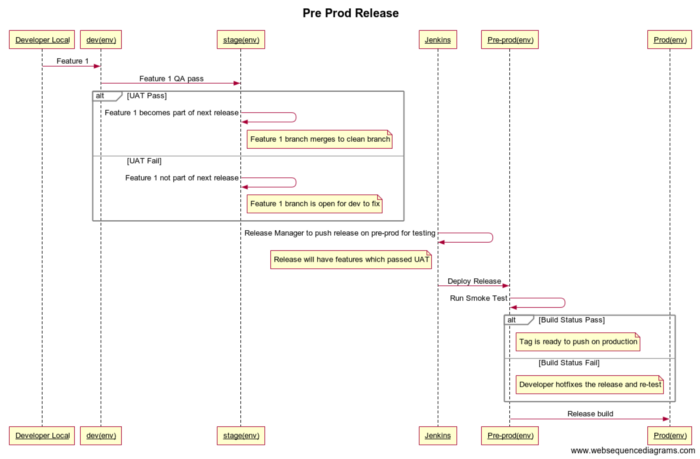 No non-sense deployment process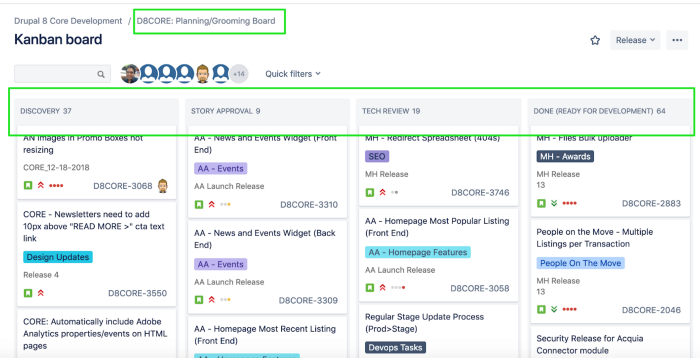 A sample Kanban board in JIRA
Talk to us to see how we can bring predictability to your product engineering.