Today, customers have high expectations of companies. They like to experience great personalized service, and if you want to keep their business, you must provide it. So, a consistent customer experience across multiple channels, suitable recommendations, tailor-made communications are essential for customers.
If you cannot fulfill customers' heightened expectations, your business may bear the brunt. If customers think that you don't care about them, they will take their business elsewhere. It is much more challenging to win back the lost customers and earn their business. So, it is crucial to have well-maintained, astute, and accessible customer data.
What is Customer Data?
Customer data is information that visitors leave behind as they use the internet and interact with companies both online and offline, through blogs, websites, e-commerce portals, and in-store interactions.
Here, an effective customer data platform or CDP can help you to gather the customer data. CDPs have emerged because customer data has become critical to both business and marketing operations. Even Salesforce states that, after COVID-19, 68% of consumers expect to switch online for buying essential goods. Hence, once you have the right data in hand, you can target your online audience in a better way. The possibilities are endless for how organizations can use CDPs to fulfill their objectives. Since every company is dissimilar in its aims, business model, and mission, its use of a CDP can differ.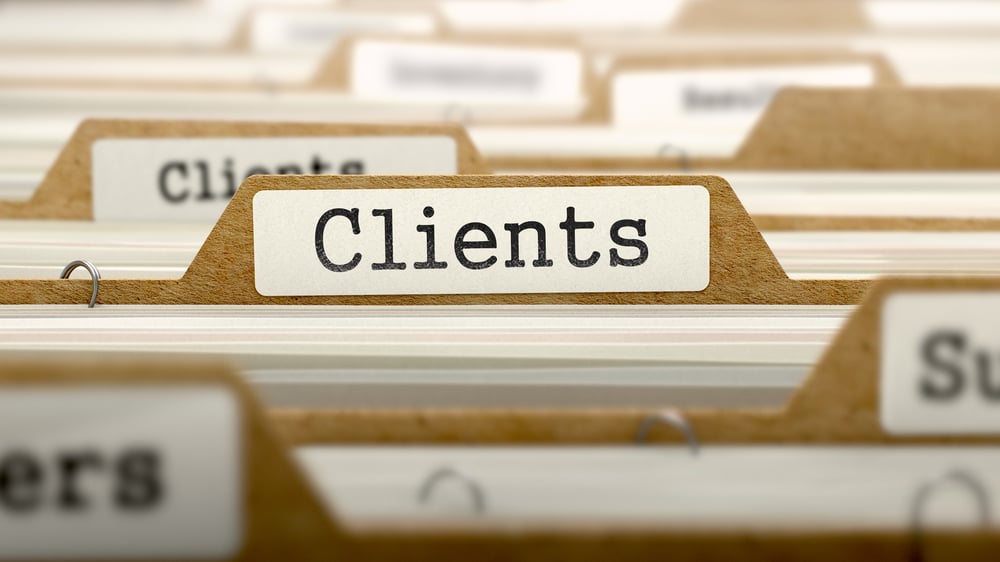 What is a Customer Data Platform?
A customer data platform (CDP) is software that helps you to collect data from different tools to generate a database of your customers. You can divide this database into an almost endless number of ways to create better-personalized marketing campaigns.
The right way to explain this is by example. Assume a company is trying to acquire a better understanding of their customers. They would use CDP to gather data from touchpoints like their company website, email, Facebook, and any other place a customer may interact with the company.
The CDP will accumulate all the data, merge it into an easily understandable customer profile, and then make that profile operational for other systems that might require it such as, the Facebook ads platform. This process enables the company to segment and produces more personalized marketing campaigns. Hence, the company can easily create a targeted advertising audience based on everybody who has visited a particular page on their website and live chat feature.
The Differences Between CDP and DMP
A customer data platform is best deployed to gather and organize user data from your website, mobile app, or anywhere a customer prospect might interact with your business. A CDP can then pick that data and share it with the other tools in your toolbox. Hence, it can improve your targeting, which makes your marketing more pertinent to different segments of your audience.
Talking about a data management platform or DMP, it collects and manages huge, anonymized data sets of audiences. DMPs accumulate their data by buying it from a data seller or, by having many users on a platform that the DMP can combine and anonymize its data. It is fundamentally how Facebook works. There are billions of users on Facebook and hence, the platform gathers data on their users, anonymizes it, and trades it to advertisers.
Whether to use a CDP or DMP, depends on what kind of data you plan to use, how long you wish to retain it, and how you plan to use customer identities as part of your business.
The 3 Prime Differences Between CDP & DMP Platforms
The first is the data they employ: CDPs characteristically use 1st party data while DMPs use 2nd & 3rd party data.

The second is the usage of customer identities: CDPs gather personal data on users while DMPs mostly use anonymous data.
The third difference is how they retain the data: CDPs retain data for a long time, while DMPs just retain data for short durations.
How is CRM Different from CDP?
One common delusion is that a CRM and a CDP do the same tasks and offer the same value. After all, your CRM possesses extensive data about your customers, prospects, and your targets. How can a CDP be any different? Well, the reality is that both a CRM and a CDP offer distinct value to your organization, and each works with the other to offer you a holistic view of the customer.
A customer relationship management platform (CRM) gathers and manages customer-facing interactions, like support tickets or sales calls. On other hand, CDP just gathers and manages customer behavior data, such as product logins or hits on a landing page. Despite the similar names, both CRM and CDP serve a distinct purpose that has a tangible impact on the bottom line.
Both platforms are extensively used because they are not mutually exclusive. CRMs and CDPs serve different purposes and are mostly used in tandem to offer a personalized and consistent customer experience.
The key difference is that, a CRM helps manage customer relationships, whereas CDPs assist in managing customer data.
Furthermore, though both CRMs and CDPs gather customer data, the primary difference between them is that the CRM forms and manages customer-facing interactions with your team, whereas CDPs gather data of customer behavior with your service or product.
CRM data provides you with a client's name, their history of interactions with your sales team, and support tickets that they file, among different other things. CDP data, on the other hand, informs you of every step that a consumer has taken since engaging with your company. This includes everything from the channel that they got to know about you to how they behave inside your product.
The Main Differences Between CDP and CRM
CRM gathers data on known customers whereas CDP gathers data from anonymous visitors

CRM concentrates on identifiable personal data while CDP takes data from cookies and mobile device identifiers
CRM only tracks online data whereas CDP tracks online and offline data
CRM accumulates data from limited inputs while CDP collects data from many sources
Use Cases of CDP
With CDPs, you can merge online and offline activities to create the right customer profile. Recognize customers from online activities when they visit your brick-and-mortar store

Segment consumers according to their behavior (RFM, LTV prediction) and then deliver a personalized, omnichannel experience across the entire customer lifecycle
Improve your customer profiles with predictive data
You can leverage insights to run powerful acquisition & retention campaigns beyond your website when you combine Google Ads, Facebook Ads, and Analytics
Use Case of Apple CRM
If you have ever used Apple's online music streaming service: iTunes, you have an Apple ID. If you have ever used an Apple device, you need to register it using an Apple ID as well. These unique ids coordinate across devices, they store music and film selections and offer personalized recommendations based on what you have had watched or listened to in the past. For you, as a user, it offers ease. And for Apple, it is a regularly updating data set. Hence, it tells the company precisely what the customers like and enabling for efficient, effortless, targeted marketing.
Why Companies Use CDPs?
Identification and arrangement of all customer attributes and behavior across systems: both online and offline

Transfer of segmented customer lists for your business intelligence or campaign execution
Inspection of customer behavior for better segmentation
Definition of insistent customer profiles and management for future use
Inspection of lifetime customer journeys
What Do Companies Use a CRM For?
Pipeline analysis and forecasting

Front-office sales management
Win/loss analysis for go-to-market strategy
Post-sales customer service
Prospecting for customer acquisition
Quote-to-cash processes for convenient purchasing
Automation of data management like integration, validation, and cleaning
Marketing automation via campaign tracking and performance analysis
CDP, DMP, and CRM in a Nutshell
All these three platforms are different, but at the same time complement each other. CRM, CDP, and DMP solutions are three different yet harmonious components in a procedure that gathers data about customers and uses it optimally.
CRM and CDP systems work on opposing goals. CRM systems concentrate on the relationship between the company and its customers and streamline the customer journey at each stage. As an example, when it comes to forming customer relationships and strengthening brand loyalty. However, CRM is the keystone of sales strategies and marketing campaign planning.
On contrary, CDPs just serve the purpose of gathering information. A CDP performs important work that the CRM system does not: it saves offline data and tracks customers beyond the corporate website via social media and related websites. It establishes a general behavioral profile of the customer that reaches beyond his interaction with the company. CDPs even remove customer data redundancy by standardizing customer data throughout channels.
Similar to customer data platforms, data management platforms (DMPs) are also there for marketing. However, these platforms differ in their intended use and structure. DMPs permit customer acquisition via ad targeting and gather temporary, anonymous third-party cookies. DMPs segment anonymous customers as per their surfing behavior. By synchronizing with a demand-side platform (DSP), they are then used to display applicable ads.
The Bottom Line
These three platforms can work well together for your business. DMPs can attract new prospects and leads; CDPs aid brands connect and involve with them, and CRMs manage the continuing relationship between customers and brands.
Our Services
Customer Experience Management
Enterprise Modernization, Platforms & Cloud
Data & AI