With Program Increment (P1) Planning event included in your calendar, you might feel ready to kick it off with adequate portfolio-level considerations and "road-mapping". A part of Scale Agile, P1 planning is done on the product-level before every release to bring teams together for discussions on the features.
During this stage, all the team members scheduled to work together on the product devote initial two-three days in planning without getting involved in any sprint work.
This blog is about P1 planning, the process involved, its importance, and key areas to focus on.
How Does P1 Process Work?
Scaled Agile Framework (SAFe) helps to coordinate the multiple teams, processes, and programs to deliver a unified product. The Agile Release Train (ART) is the core of all the teams working together for a common goal.
The process is carried out like this-
Stakeholders list out the high-priority features as well as issues to teams and their respective business analysts (BA), to ensure hassle-free attainment of required capabilities.
Various teams and BAs discuss the requirements and dependencies to finalize the features that respective teams will work on as per their capacities.
This way, all the teams are aware of each others' objectives so that if any team has dependencies on others, they can plan and collaborate accordingly to avoid any work-related challenges.
Post that, teams organize their features by specifying categories, higher level functional groupings, business value or priority, and risk.
Note: During the P1 planning phase for the next release, teams plan sprint work for nearly 7 days out of which 3 are wholly dedicated to P1 planning.
What Are the Three Areas Of Preparation For PI Planning?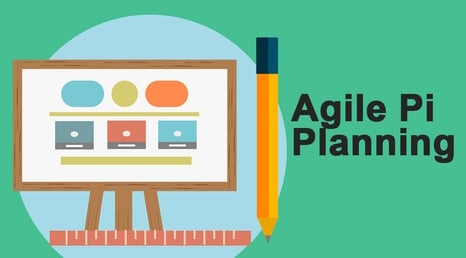 The following makes important factors for P1 planning phase-
Organizational Readiness
Arrangements should be made such that all the stakeholders and leaders involved in the program shall be available. This works best if the PI planning meetings are scheduled far in advance and the teams participate face-to-face in this meeting.

These meetings should be planned before the end of the current release so that work should be ready before the start of another release.
Content Readiness
The program's purpose and vision need to be well in hand for the start of the planning. Business stakeholders and programs leaders are the best to convey this to the teams at the beginning of the project.
Facility Readiness
Every Scrum Master (SM) should book the video conferencing rooms for their teams in advance or send the Zoom invites for the remote team members. Stakeholders should also book the slots day-wise with every team to discuss the mentioned agenda.
Why Care So Much About PI Planning?
P1 planning brings following benefits on the table-
Establishing face-to-face communication with all team members and stakeholders – It is extremely important to have everyone focused on the event.
Building the social network – Even for remote team members, it is essential to actively participate and get equal opportunity.
Aligning development with business goals and vision – The event brings everyone together so that they can understand the company's vision and feel like an integral part of the process.
Identifying dependencies and fostering cross-team collaboration – All teams are aware of each others' goals and so if any team has dependencies on another team, they can plan it together and adjust the targets accordingly in their sprint to avoid delays or any challenges.
Open opportunity to all- Different teams bring different perspectives to tackling a problem.
Maintain demand to capacity; eliminating excess Work in Process (WIP) – Team members work together to ask all the right questions and tie up loose ends.
Quick decision-making – When everyone is together, there is no waiting for someone to get back to you since everyone is available on the same platform. Discussions, debates, and decisions happen in a matter of minutes or hours instead of days or weeks.
Summing up
The P1 planning meet-up is significant to bring the entire ART team together and help them understand a unified perspective on the work that they are going to achieve.
Besides, the team members will be able to learn new things where everyone will have a shared experience.
Everyone will be able to think back and remember the chaos, challenges, intensity, results, and even the fun also.
Good luck with this exciting journey!