From publishing relevant content at the right time to managing multiple digital campaigns simultaneously—marketers are constantly experimenting to create compelling content-led experiences. And in a scenario where these experiences can be the key to business growth, supporting marketers with a capable content management system (CMS) becomes a necessity.
This is where EzContent, an intelligent Drupal distribution, becomes the right fit for marketers.
From no-code editing and headless content management to content generation and multimedia management driven by AI and ML, EzContent ticks off just the right boxes that help good marketers become great. It empowers marketers to deliver digital experiences efficiently.
EzContent provides auto-generation of content, removes the dependency on developers, rolls out landing pages faster, and has much more to simplify a publisher/editor's tasks. Here's what makes it the right CMS option for marketers.
Easy layouts that lend themselves to creativity
Marketers rely heavily on developers for rolling out landing pages for each digital campaign they're working on. And this starts the time consuming back and forth between the two teams, even for making the tiniest of changes.
Marketers need more than drag and drop interfaces to do their landing pages and campaign microsites. They need to be able to use graphics and text in creative ways to create impact. And often the CMS itself doesn't have the flexibility to allow them to play around with various combinations of text, colors, alignments along with the visuals they choose. And they resort to graphics to create the impact, thus disallowing any SEO power the text could have generated.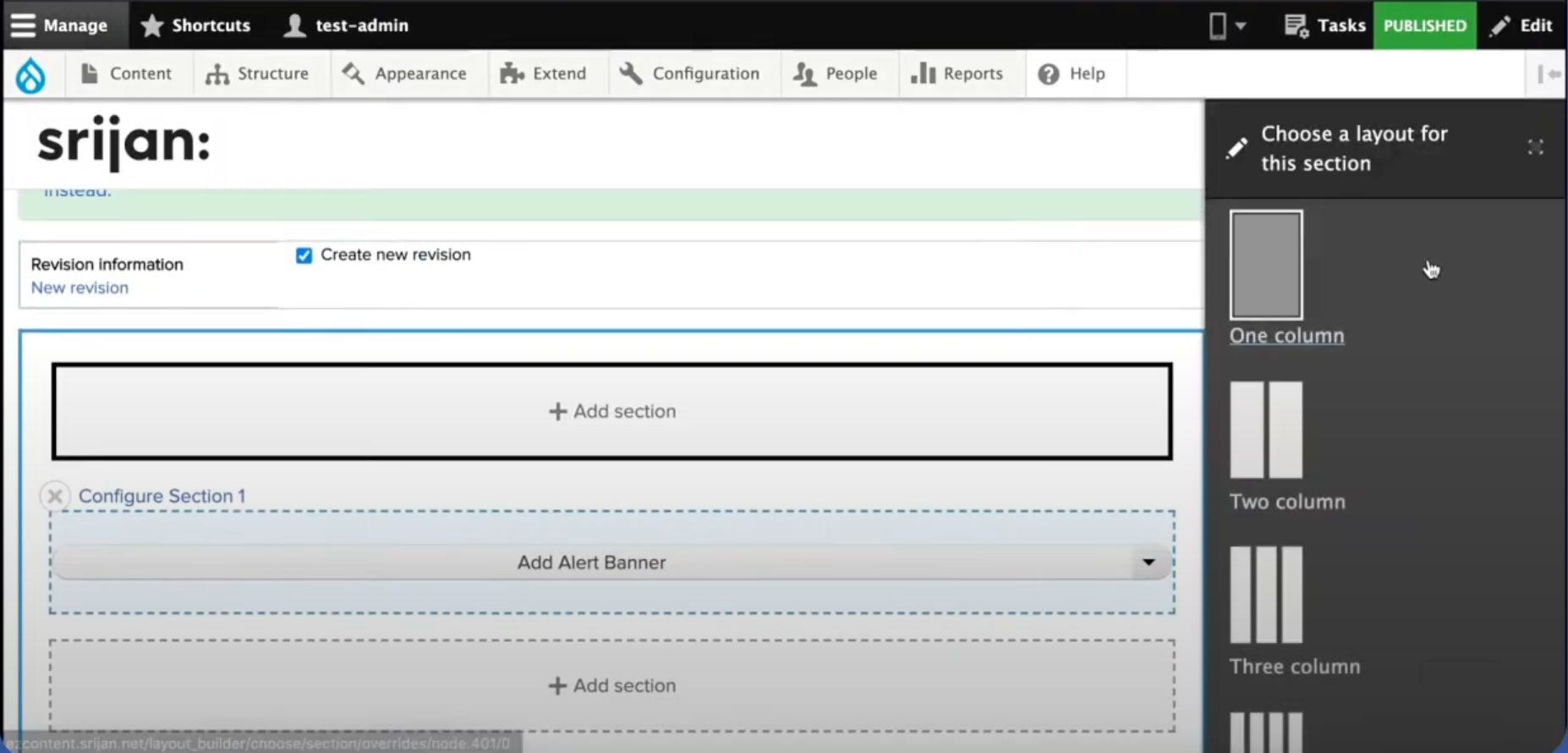 EzContent solves this problem by bringing in these powerful tool on the backend, that enables marketers to play around with text and graphics to create the right impact. Marketers don't have to work with graphic designers for this, nor do they have to depend on developers to change code to accommodate the layout they want.
WYSIWYG even with complex JavaScript frontends
It's one thing to have a great backend for a CMS that supports all sorts of content types and layouts. But it's quite another when developers choose to have a frontend that is not really coupled with that CMS backend. They do this to be able to create impactful, immersive and high performing experiences to their audience. Various JavaScript technologies deliver these experiences often via static HTML outputs.
But that's a headache for the marketer. Every page envisaged now needs interventions by the developers to deliver the right experience. And every tiny change as well.
What if the marketer could create her pages and edit them at an easy-to-use backend, and then be able to preview the page instantly on the front-end JS technology her company website uses? No developer required, and that too with the right URL she needs for SEO purposes? Happy marketers, and happy developers!

That's exactly what EzContent delivers. And that's the exact set of requirements marketers have been waiting for in a CMS.
With EzContent, marketers get a drag-and-drop interface that gives them an instant preview of the page in whatever the frontend is setup: Gatsby.JS, Next.JS, Angular.JS and so on.
Marketers don't have to go back to developers to explain what they need done so the final interface looks a certain way. They can do the changes themselves and see the results for themselves. And something doesn't look right, they can simply make that change and instantly preview it again!
Reusability: Components and Content
EzContent enables marketers with zero code experience to have full control over the building of landing pages or web pages. Using its page builder, marketers and other content creators can simply add the EzContent components to pages as per their preferred layout or design. These components can be picked from EzContent's vast library of web components, commonly used across websites like FAQs, Cards, Hero Banner, Embed, Quote to Social Media components, and more.
Marketers can simply replicate a landing page template or create one from scratch by using the pre-defined components in the library. No waiting for developers, and instant go-lives! How does that sound?
Easy SEO, even in decoupled scenarios
EzContent empowers editors in creating SEO-optimized content using a range of features available on the platform. From getting flexible fields, built-in metatags, Schema.org usage, automatic content tags to choosing components like rich text, media, or others—SEO tasks are simplified for marketers so they can focus more on core campaign-related tasks. Real-time SEO recommendations, XML sitemap, and automatic URL alias are also pre-configured to help marketers and content creators to improve the visibility of their pages on search engines.
Dynamically creating audio files and video transcripts
It's not enough for marketers to have content in text format alone. They need content in audio format. They need transcripts of audio and video files so that they are machine readable and can deliver SEO juice to the content. This is also great for accessibility compliance and helps your campaigns reach more audiences.
EzContent provides powerful Artificial Intelligence capabilities like text-to-speech that can dynamically convert articles into podcasts or audios.
EzContent also offers the ability to transcribe audio or video files. This feature is particularly useful for websites running multiple webinars or long-form blog articles. The visitors/readers on these platforms can simply choose to listen or hear on the go, as per their preferences. Marketers thus ensure a far higher traffic and engagement via various content types as well as search engine discoverability.
Enhancing productivity using AI/ML
EzContent also offers a Smart Article feature that enables marketers and editors to create automated content in the form of image and video captions, image tags, and a summary of the current content piece. EzContent uses artificial intelligence to 'read' what the images or text contain and pull that information into fields, so they can be reviewed or modified as needed.
They can leverage this feature to churn content quickly without worrying about typographical or grammatical errors in it, thereby also saving a lot of proofreading time.

EzContent also uses AI to power multimedia search. For example, let's say your images library has pictures of pizza, tacos, burgers, salads and so on. In a regular CMS setup, you'd need to run text searches such as pizza to get an image of it. What if you needed to look at images of food? Would all these images turn up in th search results then? No.
But with the power of AI, within EzContent, the search results would bring you all images that come under the category of food. Thus saving you a lot of time and effort.
EzContent is built by a team that understands that the needs of marketers and developers can often be at loggerheads, and hence CMSs that are out there in the market tend to be inflexible for one group or the other, or don't deliver the performance both groups want. And that's what the EzContent creators have gone ahead and solved. An enterprise CMS that's a marketer's delight as well a developer's dream.
Want a more guided experience? Book a demo with our expert team.