Drive Innovation with Srijan's AWS Expertise
Managing huge data infrastructure can potentially scale up your business operation resources and cost. Unsure where and how to host data? A cloud platform is a great way to minimize your uncertainty, bring agility without worrying about managing and operating servers or runtimes.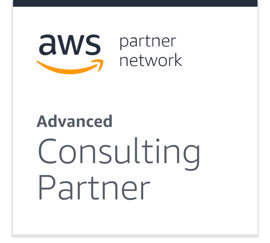 Designed to help you solve common problems and build faster, Amazon Web Services provides a comprehensive suite of solutions to secure and run your sophisticated and scalable applications.
Srijan is an AWS Advanced Consulting Partner. With over 80 AWS practitioners, 60+ certified AWS experts, we help you decide, migrate, operate, and accelerate your cloud journey. We provide you with a fast, more secure journey for serverless & managed cloud, data lakes and analytics, deep learning solutions, migration, and modernization.
With Srijan, reduce the overheads and reclaim your time and energy to developing great products. Move to the cloud with a speed faster than your competitors'.
Solutions Offerings with AWS
AI & Deep Learning

Enable your developers & data scientists to quickly build, train, and deploy deep learning models at any scale with pre-configured environments and tools



Serverless & Managed Services

Run enterprise-grade applications without administering servers and deliver a production-ready application that can run, scale & match your capabilities

Mobile Hub

Quickstart your mobile app development with the fastest configuration, data storage, content delivery, tracking analytics - from a single integrated console

Data Lakes & Analytics

Generate business from your data. Integrate, visualize, and govern your data from a central repository and use it to gather insights and interpret results