Srijan expands its service offerings across data engineering, IoT, machine learning, cloud security and more, as it becomes an AWS Standard Consulting Partner.
Srijan, a global digital solutions and transformations company, headquartered in New Delhi, has recently become a Standard Consulting Partner in the Amazon Web Services Partner Network .
Amazon Web Services (AWS) partnerships are achieved on the basis of total business investment on AWS, technology capabilities, and the number of AWS certified professionals within the organization. AWS partners are the most trusted service providers when it comes to designing, building and managing enterprises applications on the AWS platform.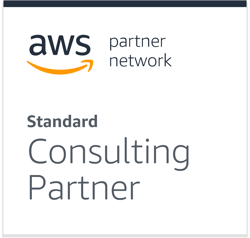 As a Standard Consulting Partner, Srijan has expanded its AWS capabilities in data engineering and cloud services. Srijan has also built capabilities in machine learning, Internet of Things, mixed reality, and Alexa skills. Srijan teams can work on diverse AWS tools like Lexbot, Amazon Comprehend, Amazon SageMaker, AWS CloudFormation Template, AWS Lambda, Amazon Sumerian, Amazon Neptune, and more. When it comes to machine learning and big data processing, Srijan teams are adept at Amazon Elastic MapReduce, Amazon Lex, Amazon Polly, and Amazon Rekognition. Currently, Srijan has 10 AWS certified professionals, and the number is growing.
Rahul Dewan, CEO, Srijan said, "We are pleased to be a part of the Amazon Web Services Partner Network as a Standard Consulting Partner. This is a significant step in our quest to offer best-in-class technology services to our customers. Leveraging AWS's vast repository of tools, we will be able to deliver innovative solutions and help our clients achieve their business goals."
Srijan is also attending the AWS Summit New York on July 17 2018, and will be showcasing its key AWS capabilities and service offerings at the event.
Srijan is already successfully delivering a host of services using AWS in their projects across the globe, and plans to expand them moving forward.
Read more