We are ecstatic to announce that Srijan came up a runner up at the International Splash Awards 2019. The International Splash Awards 2019 was organized in conjunction with DrupalCon Amsterdam on 28th October 2019.
Splash Awards, a world-class competition recognizes the best Drupal projects across continents, awarded Srijan for its commendable work for its esteemed client Estee Lauder in the Tools and App award category. Bejo's Innovative Media Database emerged out as winner in the same category.
Srijan attended the award ceremony along with a hefty crowd of 1500+ techno enthusiasts, and was part of 60+ submissions.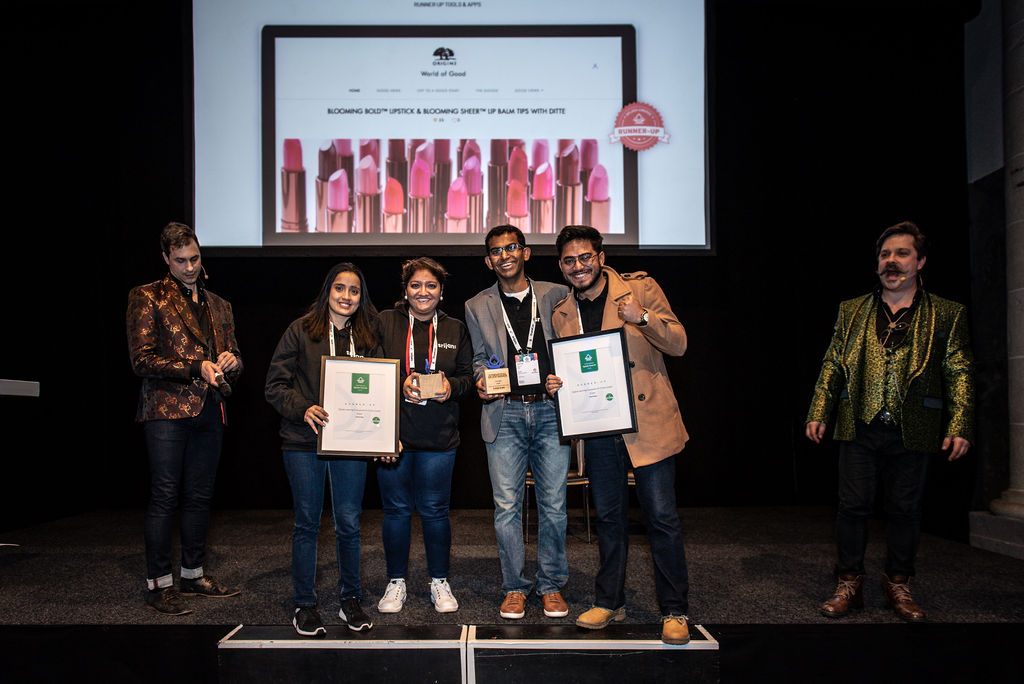 Srijan Case Study: Announced as Nominee
Srijan's extraordinary contribution for Estee Lauder got itself a nomination. Estee Lauder is a global leader in prestige beauty - delighting its consumers with its transformative products and experiences, inspiring them to express their individual beauty. It focuses solely on prestige makeup and beauty care with a diverse portfolio of 25+ brands distributed globally through eCommerce channels and retail outlets sold in 150 countries.
Srijan built an integrated digital learning ecosystem for culturally and linguistically diverse workforce of Estee Lauder. It wanted to standardize and enhance product learning and knowledge for their beauty advisors who were the first point of customer interaction at stores across the world to sell better.
By tracking the learning actions, Estee Lauder could analyze how users are interacting with the learning resources, eliminating the need to conduct periodic classroom sessions across different locations.
It already has 25+ brands onboarded, 30% reduction in classroom instructor-led training and 10+ languages currently in use.
About Splash Awards
The International Splash Awards acknowledge the efforts of organizations successfully utilizing Drupal and bringing in the best Drupal projects in the world. It gives recognition at the global level, making it the most prestigious Drupal award of the Web. Drupal Projects were submitted in 10 categories, such as Social & Community, Non-profit and Corporate. A professional international jury reviews the project submissions, on criteria such as concept, strategy, business case, technology and community value, giving all submissions equal chances to qualify.
About Us
Srijan Technologies, a signature partner to the Drupal Association, believes in giving back to the community in all ways possible and works diligently every time to make such events successful.
Srijanites also ensure making the event a memorable one and think of ways to engage audiences in interesting ways.
The company is one of the eminent service providers in India along with the footprints in the USA, Australia, Japan, Philippines, Singapore, and the UK.