The Challenge
Content creators add tags to every new content piece manually before pushing it live, making the process prolonged and error-prone. Adding wrong (meta) tags makes it difficult for search engines to crawl and index content adequately, forcing organizations to witness a sharp decline in organic traffic or traffic that doesn't convert.
The Solution
Srijan has built a tool that automates the tagging process to enrich content with contextual tags for fostering content discovery. The tool utilizes supervised learning, machine learning, and NLP to generate relevant tags and entities for a given content piece. The ultimate goal is to produce meaningful, reliable, and discriminating tags automatically, that are vital for information retrieval.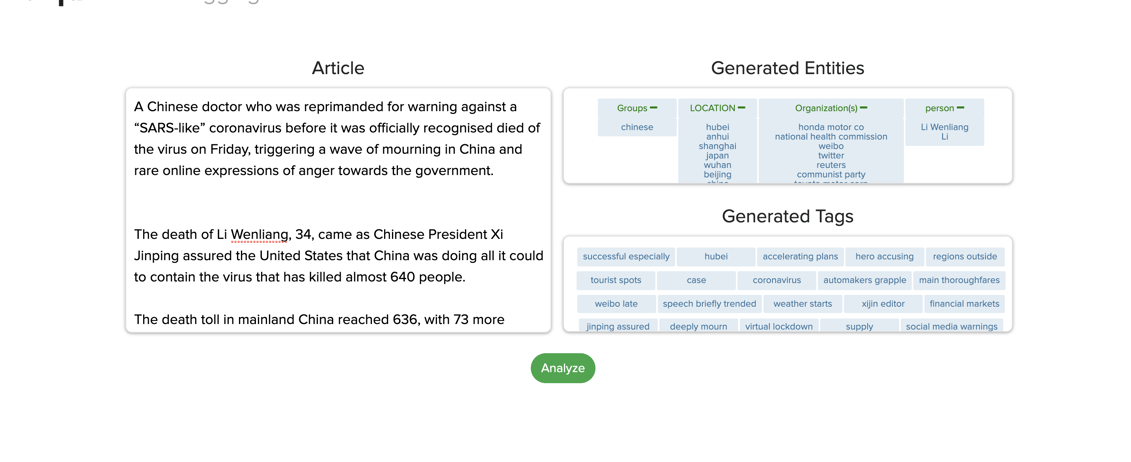 Explore how this smart content tagging tool works
The technologies that have been used to build this solution are-
Machine Learning
Natural Language Processing
Key Takeaways
Automatically generating intelligent, context-aware tags with the help of built-on taxonomy and a rule-based trained model will relieve the burden of content creators and publishers substantially. Besides, it will also aid in improving SEO rankings by organizing content more effectively and making it easily searchable.
See how your enterprise can leverage this solution. Contact our experts at business@srijan.net