The Challenge
TheRecordXchange (TRX) has built a SaaS-based workflow management application to capture and access recordings of legal proceedings. Courts, jurisdictions, and private firms can place their orders to avail their digital transcription services, and get a seamless workflow that captures and distributes digital records to the right stakeholders. Customers can also manage and track the progress of all transcripts, including appeals, more effectively.
The client's complete business model is dependent upon frictionless uploading and downloading of text and media files. Their workflow management application is built on Drupal, and the frontend is designed so that transcription agents can easily upload files of legal proceedings, and customers can download them at will.
Given this, they needed a cloud-based server that could efficiently manage all file-related requests on the applications, and robustly render them on the frontend.
Solving with Amazon S3
Amazon S3 is one of the best object storage solutions, capable of storing and retrieving any amount of data from websites and applications. As such, this was the perfect choice of server for the client, for their large volume of files.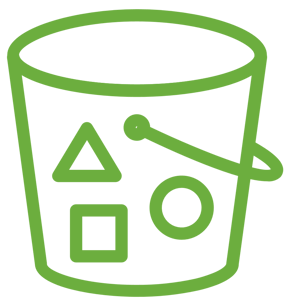 With S3, The client was able to add any number of files to the application, without worrying about capacity constraints. Since the application layer didn't have to handle file processing, it was lighter and delivered a better user experience.
Amazon S3 also brought in dynamic spacing, which allowed the client to scale up or scale down space usage as and when required. With no minimum usage requirements and availability of on-demand usage, S3 proved to be a highly cost-effective solution for the client.
Since S3 is highly compatible with a host of different technologies, it was easy to integrate it with the client's Drupal application. Also, there were no worries about compliance with legal standards as S3 offers a comprehensive set of security and compliance capabilities.
The Business Benefits
Simplified integration of the client's Drupal application with Amazon S3, to enable flexible, cloud-native storage.
Dynamic storage and pay-as-you-go pricing enabled the client to leverage a highly cost effective cloud-storage solution
The application could now efficiently manage a huge volume of files, and make them accessible anytime, anywhere for its customers.
As a result of going all-in into the AWS Cloud, the client reduced costs by 40% and increased operational performance by 30-40%
Srijan is an Advanced Consulting Partner for Amazon Web Services (AWS). It is currently working with enterprises across media, travel, retail, technology and telecom to drive their digital transformation. Srijan's expert team of certified AWS engineers are working with AWS foundational cloud services, machine learning, and DevOps toolchains to build high-performance enterprise solutions.
Let's get the conversation started on how Srijan can help leverage AWS solutions for your specific projects.