Srijan expands its service offerings across enterprise architecture, API Management, machine learning, data engineering, IoT and more, as it upgrades to an AWS Advanced Consulting Partner.
Srijan, a digital solutions and technology engineering company, has recently become an Advanced Consulting Partner in the Amazon Web Services (AWS) Partner Network.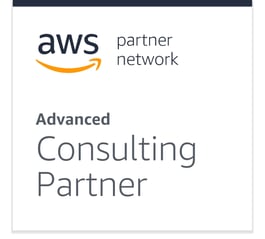 Amazon Web Services (AWS) partnerships are achieved on the basis of total business investment on AWS, AWS Services capabilities, and AWS certified professionals within the organization. AWS partners are the most trusted service providers when it comes to designing, building and managing enterprises applications on the AWS platform.
Starting off as a Standard Consulting Partner in July 2018, Srijan has upgraded to the advanced tier within two months. Currently, Srijan has 12 AWS certifications and 37 AWS accreditations, and these numbers are growing fast.
As an Advanced Consulting Partner, Srijan has built strong capabilities across
AWS foundation cloud services,
DevOps toolchains, Kubernetes & API Management
Ashish Goyal, President-USA & Head of Global Sales, Srijan said, "Upgrading to being an Advanced Consulting Partner is a significant milestone for us. Our enhanced AWS capabilities strengthens our repository of technology expertise and allows our teams to bring more value to our customers. Leveraging AWS's vast repository of tools, we will be able to deliver innovative solutions and help our clients achieve their business goals."
Read more at PRWeb